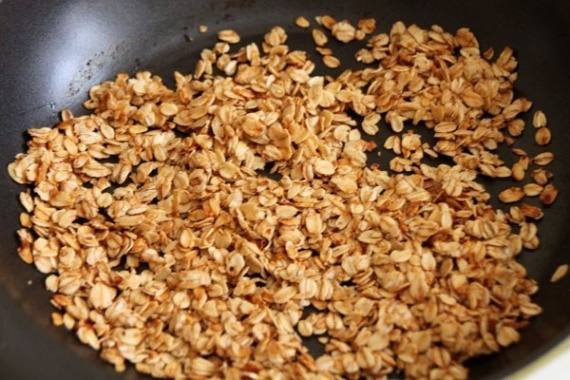 This is a very simple recipe unusually tasty treats. The first reaction - this distrust, but then the ears do not pull both children and adults (can be compared with seeds).
Preparation:
So, pour in the pan 2 cups dry flakes "Hercules", add half a cup of sugar, put on medium heat, stirring constantly, fry until until the sugar begins to melt and the mixture will not acquire a golden brown color. Pour the mixture into a bowl or plate and give cool and pan immediately need to add water, then to make it easier to wash.
Theoretically, you can add roasted mixture of crushed nuts, or a handful of raisins, but I have not tried so - and so all the entry of leaves. Crunch to your health!