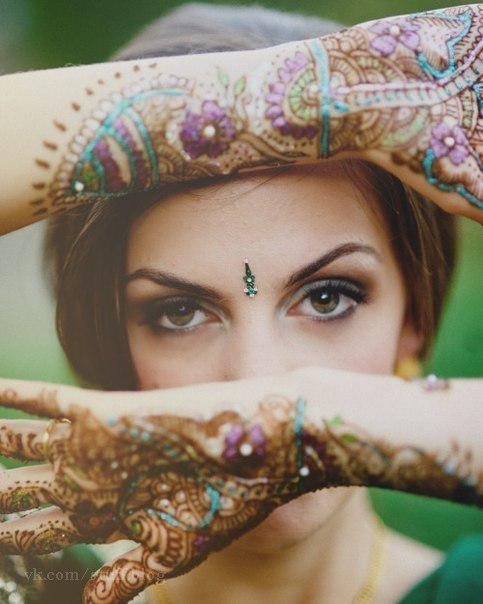 How are the symptoms of disturbed relationships with their deep female feminine nature (primordial force of the female soul)?
"If you use a purely feminine language, it goes like this: I feel extremely exhausted, tired, unstable, depressed, confused, worn out, tired out, unfeeling.
I feel like a frightened, fragile, weak; guilty, eternally angry or irritated; heartless, useless, bogged down, sandwiched obsessed; I do not feel no inspiration, no enthusiasm, no meaning.
I feel like a helpless, constantly doubt hesitant stalled, unable to break through; I feel that given all their creative powers to others, choose these men, work or friends who suck all the juice out of me ...
I am not able to keep your own pace, suffer from shyness, I can not find the way to his own rebirth, deeply mired in everyday life, in the wilds of smart, work or inertia ...
I'm afraid to take a chance to be themselves and reveal themselves, afraid to publish his work until it became a masterpiece, I'm afraid to hit the road, I'm afraid to love the other or others, afraid that someone will fall on my head, or disappear to nowhere; in awe of those in power, they are prostrate before the start of a creative project, humiliation, depression, numbness, anxiety.
I'm afraid to fight back when no choice, I'm afraid to try new, afraid to stand up, I'm afraid to speak out, to oppose; experiencing abdominal pain, nausea, heartburn, pain in the stomach, choking, tends too easily give up or give in.
I'm afraid I stop, I'm afraid actions repeatedly used to count to three, and did not start; suffer conceit mixed feelings - and at the same time have all the ability and opportunity to act.
All these shortcomings are not a disease to any one era or century - they have become an epidemic that affects women at any time and in any place where they are oppressed, where their wildlife was trapped.
Healthy woman is much like a wolf: it is strong, vigorous, full of life and energy, knows the territory, inventive, true, movable. A disconnection with their deep (wild) nature leads to the fact that a woman's personality is depleted, becomes weak, sluggish, dim. We are not to come into this world to live his life miserable frail creatures with hair, unable to jump and chase, to bear children, to the creation of life. If a woman's life has declined, or soured from boredom, then it is time to Wild Woman occur, the creative force of the soul - overflow channel ».
 - Clarissa Pinkola Estes "Running with the wolves."