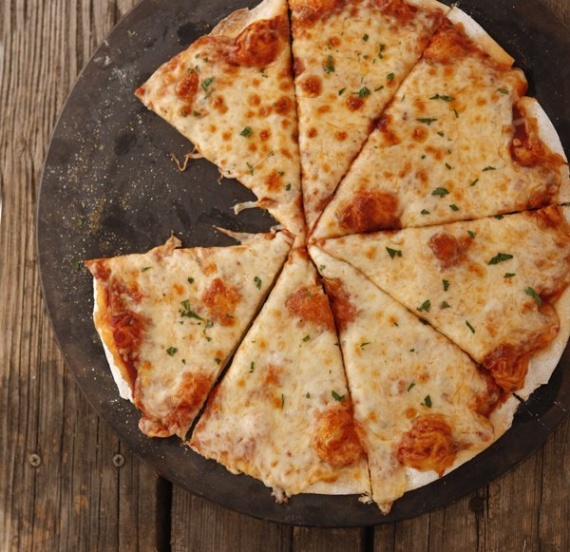 Preparation:
1. In the bowl of a mixer to mix the flour, salt and yeast. Add water and oil. Mix on low speed until smooth dough (add additional water 1 tablespoon at a time if the dough is too dry). Increase capacity to medium and beat for about 3 minutes. Form a ball of dough and place it in a bowl greased with butter.
2. Cover the bowl with cling film and leave for 1-2 hours until double in size.
3. Porazminayte dough on work surface floured again blind by a ball, put it back in the bowl and leave for 15 minutes.
4. Divide the dough into 4 equal pieces. Roll out to desired thickness. 1 Put the base on a baking sheet. Add it pizza sauce, cheese and any topping.
5. Bake at 200 degrees for 15-20 minutes until the cheese melts and pokorichneveet.