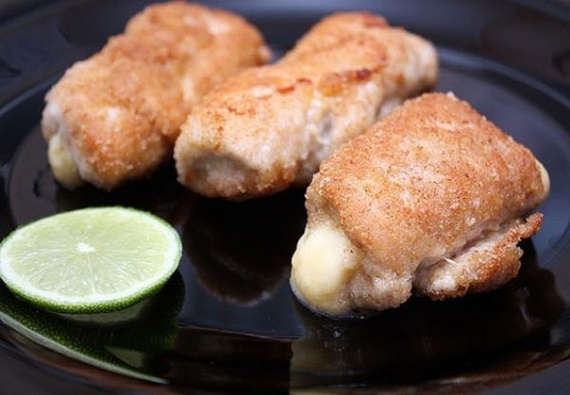 Preparation:
1. Wash the meat and narezhte into thin slices.
2. Repel them that we could roll rolls.
3. Cheese cut into large, oblong pieces and wrap it into the meat. 4. Tighten the lap, and if it is not kept - fasten the edges with a toothpick.
5. Next, beat the egg. Dipped our rolls, then collapses in breadcrumbs, mixed with salt.
6. Fry over medium heat, until golden crust. You can briefly close the lid for what would be inside all the fry.
7. Rolls ready. Bon Appetite!