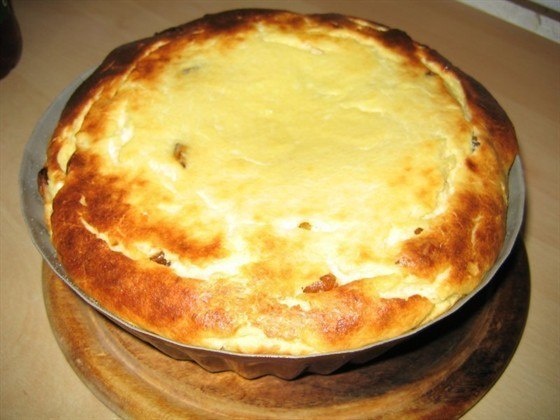 Preparation:
1. Finely chop and fry until golden brown onions. Add coarsely chopped mushrooms and cook over high heat until the liquid evaporation. Lightly salt and pepper. Mix with sour cream.
2. Peel the potatoes and cut into very thin kruzhochkami.Formu oiled. Pave the bottom and sides of potato slices so that there was no holes, sprinkle seasoning for potatoes.
3. Put on top of mushrooms and onions. Grate the cheese on a coarse grater and spread on top of the mushrooms. Whip the egg with mayonnaise and pour over casserole. Bake in a hot oven until golden brown.