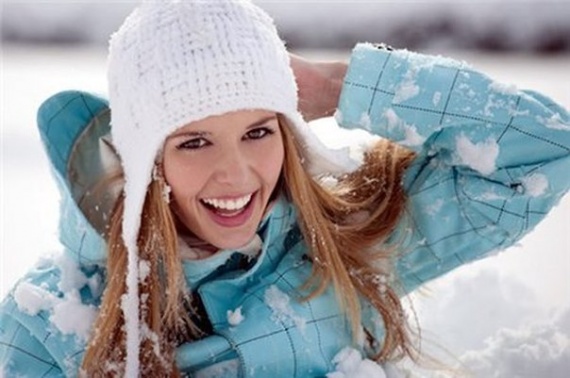 Cleansing should be done with the help of fine varieties of vegetable oils - olive, peach, corn, walnut oil.
Pour a tablespoon of oil to the palm and the other hand, apply it on your face, carefully rubbing and doing simultaneously a facial massage. Excess oil is removed with a paper towel. Wash with warm water. Good repeating this procedure twice a day.
Dry skin can be cleaned with a cleanser and honey - 1 liter of water 1 tsp starch. For oily skin cleanser suited yogurt or kefir.
Universal winter mask for all skin types.
2 tbsp. spoons of flaxseed pour 2 cups water, cook until the condition of slurry. On oily skin mask is applied warm, dry and rosacea - cold. Rinse with boiled water. If a course of 10 - 15 masks for 2 - 3 times a week, the skin is perfectly cope with winter cold.