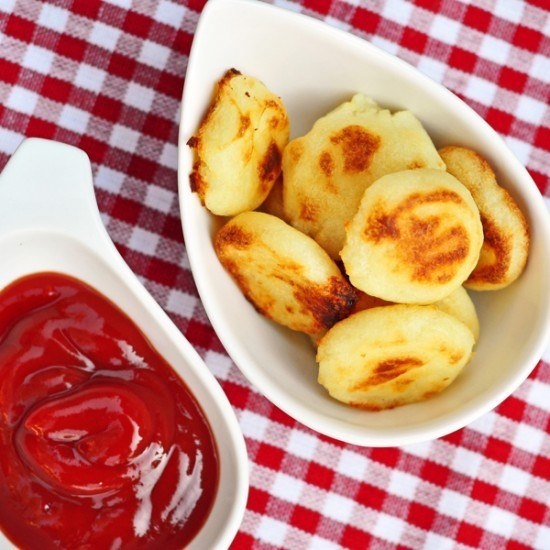 Preparation:
1. Heat the oven to 200 degrees.
2. Cover the baking tray with baking paper.
3. Put the potatoes in a saucepan and cover with cold water.
4. Bring the potatoes to a boil over high heat, then reduce heat and simmer for 20-30 minutes. Pierce potatoes with a fork, if it is soft, so ready.
5. Drain the potatoes and turn it into a puree.
6. Pour the cream, butter and egg yolk room temperature. Stir until smooth.
7. Pour the puree into a pastry bag and squeeze out small portions of mashed potatoes on a baking sheet.
8. Press down gorochki mashed thumb or the blunt end of a fork to get a flat disk.
9. Brush each with melted butter on both sides.
10. Bake for 15 minutes, then turn over and cook for another 15 minutes until golden brown crispy.
11. Season with salt and pepper and serve immediately garnished or just with ketchup.