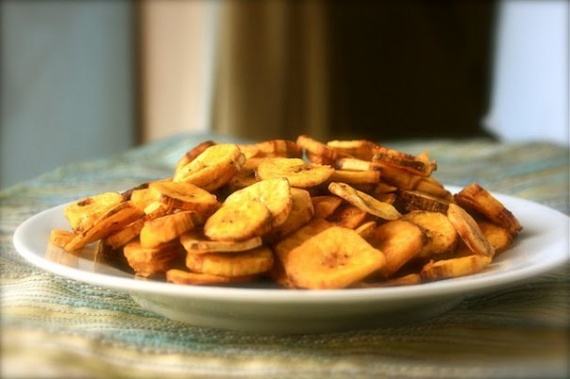 Preparation:
1. Peel the bananas and soak in salted ice water for 10 minutes.
2. Thinly slice the bananas on the "coin", dry them with paper towels and place in a dry bowl. Add the chili pepper and turmeric and stir to completely bananas rolled in spices.
3. Put the bananas on a baking sheet or paper and let it dry in the sun for 1-2 hours.
4. Heat oil in deep-fried or deep pan. Fry bananas for 2 minutes until golden brown.
5. Dry the chips on a paper towel and sprinkle with salt.