Diana Arbenina, leader of the group "Night Snipers", taught Russian language immediately after graduation. Properly speaking and writing in Russian singer taught foreigners. For a year she practices so sick pedagogical activity that she threw Foreign ignoramuses and went into the Rock and Roll.
Edita prepare herself for the role of the teacher - in the Polish city Verebnihe she graduated from high school teaching. And even a little work in the elementary grades.
Eva Polna - the voice of the "Visitors from the future", before taking a career singer, long hours spent about ballet machine. Singer by profession - teacher of choreography. But Eve dance at school taught long - gone into music.
Alla Pugacheva four months was a teacher of singing. Almost 30 years ago in the capital's school number 621 every day ran red-haired girl ...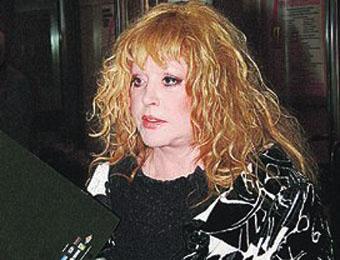 That's what Alla Borisovnu remember former student Faith and Hope Tyuryutikovy:
 - Dressed in the latest fashion, and as soon sat down at the piano, all the boys in her just vlyublinlis. Usually late, but came to class without a hint of embarrassment. Never put two in a diary and a journal, so you can fix at four. Still sometimes bum cigarettes off seniors. One came and said: "Listen to me on the radio station" Youth ". Of course, we all listened and were proud that it sings our teacher. And then she won the contest with the song "Harlequin" and left the school.
Edita:
 - Now I have told the children that need to be honest and decent people, worthy of his name and his country. It does not matter who you are by profession and where you live. The main thing - to be truly worthy of man.