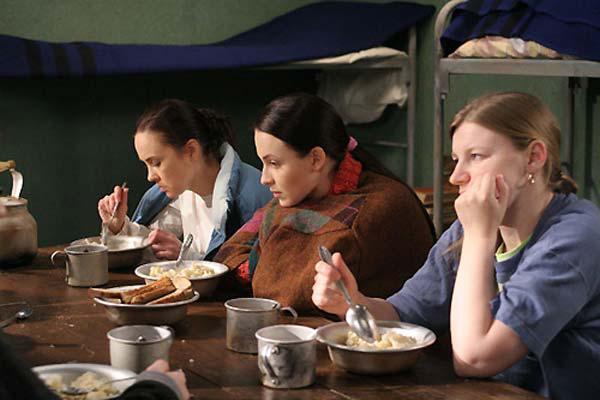 1. Work
All men in Russia steep businessmen. Very rich. What exactly they do not know, because they come to the office only to quarrel with the former mistress, or throw a business partner.
Russian women are beautiful and rich. Proportional to their degree of beauty bitchiness. Russian woman does not work anywhere, for clarification of the relationship with friends and search for the missing children taken away from her all his spare time. The poorest working in an advertising agency. The main way of earning those and others - is theft of an important file from a computer company.
Poor Russians never work and live, mainly kidnappings of rich Russians good.
2. Housing
Russians live in multi-storey country mansion with guards and servants. Some prefer single storey villa with garden and pool on the beach. Rare urban residents furnish their apartments on samples from the magazine Burda Moden.
Young people huddled in the studio apartment of one hundred square meters and more, packed to capacity with a fridge and wardrobe, air conditioning and a computer with Internet access. Over time, they move into the mansion lost and found again daddy.
Young girls from the provinces first stop at rich friends, and then move to the scoundrel-lover to the villa, which was subsequently taken away from him and.
3. Food
Russians eat in luxury restaurants or in a perfectly clean street cafes. These places are always empty, except for a couple - other visitors. Whether restaurants in Russia too much, whether there clients admitted strictly on the queue, so as not to interfere with each other. Home eating only temporary failures, but they do not prepare themselves, and order food by phone.
4. Transport
Public transport in Russia. There are a small number of old domestic cars, which move pensioners. Other Russians go in representative models of Audi, Volkswagen and Toyota.
5. Family
Family relationships among Russians extremely confusing. The first time a Russian married very early in fatal love. After a couple of years, he divorced to marry a friend of his wife, which, in turn, was married to his friend. And since several times. Children from these marriages have also repeatedly get married and divorced. Thus, the entire population of the city is extremely complex and intricate kinship.
Family and kinship relations are complicated by the fact that after the birth of children is often a substitute or kidnapped, so most of my life Russian woman holds in doubt - and whether your child is growing. Doubts are usually held when the father of the child is found - a rich and beautiful, like all Russians.