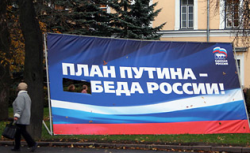 pension funds, managed by the Development Bank (VEB), continue to depreciate. Last year, the yield savings placed in Vnesheconombank, went into the negative, amounting to 5, 98% per annum with an inflation rate of 11, 9%. At this point in the VEB are retirement savings more than 90% of Russian citizens. Despite the fact that last year already 1, 5 million people have moved their money into private pension funds, the process is quite slow. According to experts, the reason lies in the fact that the bulk of the population does not understand the financial market and does not trust either the government or business.
Development Bank manages the pension funds of citizens who have not selected a management company or to give preference to VEB. State Corporation operates 96 facilities, 5% of future retirees. In 2006, the yield of pension savings amounted to 5, 67% per annum, in 2005 - 12, 18%, in 2004 - 7, 33% per annum. The number of Russians who choose private pension funds is growing, but slowly. Last year, the pension savings from VEB in private pension funds transferred to 1, 5 million Russians. According to the Pension Fund of Russia, the highest rate for the duration of the pension reform.
Last year, the number of "defectors" was a million, in 2005 - 0, 7 million, and in 2004 - 0, 26 million. "This trend will continue this year", - says head of asset management IR "Univer" Dmitry Ibragimov. As he explained to RBC daily, is the result of the efforts of management companies to raise funds from the public. "By the end of this year, the number of those who transferred their funds to private foundations and the Criminal Code, is 3 million", - assured the president of RBC daily NPF Savings Bank Galina Morozova. According to her, three years later, this figure will amount to 10-15 million.
"Many people still do not know what the cumulative part of the pension, and that it can be converted into a private pension fund or management company - says RBC daily expert Economic Expert Group Elena Lebedinskaya. - Advertising campaign by the government looked very pale. " According to her, people are not only guided in financial markets, but also tend to be afraid of deception. "No one remembers, when our country can plan their financial future 40 years ahead," - said Ms. Lebedinskaya. Thus, the inertial position of "let things go as is" led to the fact that the vast majority of future retirees appeared in the status of "silent ones". Experts point out that at this stage do not see the factors that could radically change the situation. First of all, everyone is waiting for the efforts of the government to stimulate translation funded pension to NPF and the Criminal Code.
Source