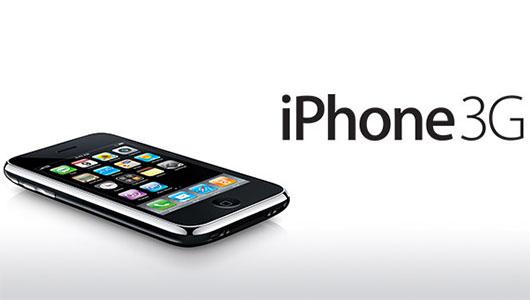 On the first day of official sales of the popular Apple phone Russian mobile operator sold all 1700 copies of IPhone. Even in Moscow, in the salons of cellular communication was no queue.
Outside Ring to novelty in general reacted with indifference. iPhone appeared in Russia long before the start of official sales. iPhone 3G, the official premiere of which we told you here, you could buy in our country the very next day after the start of sales in the West. All who are interested in the products Apple, long ago acquired gray «unlocked» iPhone and iPhone 3G (iPhone previous generation in our country officially on sale did not). Precise data on the number sold of "gray" "yablofonov" no, but analysts estimate their number at several hundred thousand pieces.
The vast majority of people in our country prefer the phones in the price range up to $ 300. iPhone is almost three times more expensive - from 23 to 27 thousand rubles (depending on the version). Also in Russia, as in most other countries, the smartphone is sold complete with a contract for the services of the mobile operator. The subscription fee on most contracts is puzzling - the majority of people in our country are not accustomed to regular spending such sums on mobile communications.
In addition, the owners of "white» iPhone is still not available most of the service Apple. For example, buy music online from the iTunes Store can only Russians in the coming year. However, to use the services of the store will be able to only those Russians who use the services of cellular operator "MegaFon", all the rest will have to download music in the old - free of charge. Russians, so far only available App Store - a shop selling applications.
1700 copies a day, according to analysts, is the peak of sales. Further, the sales will fall to 300-400 phones a day. But the "Megaphone", "VimpelCom" and MTS promised, Apple sold a total of four million iPhone in three years. Fulfill this obligation Russian mobile operators will not be easy, if the price for phone and subscription fees will remain the same, it will be possible to talk about the complete failure of the iPhone on the Russian market.