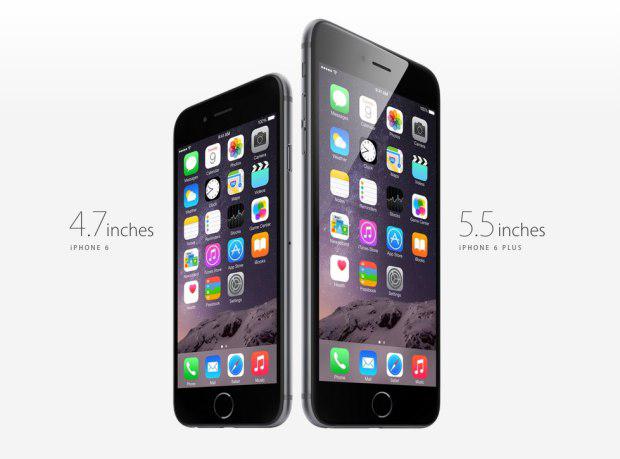 Apple officially announced prices for the new smart phones iPhone and iPhone 6 6 Plus in Russia. The cost of the first model in our country will be 31 990 rubles, and the iPhone 6 Plus a minimum configuration will cost 37,000 rubles. Cost for iPhone 5s in Russia will drop to 25,000 rubley.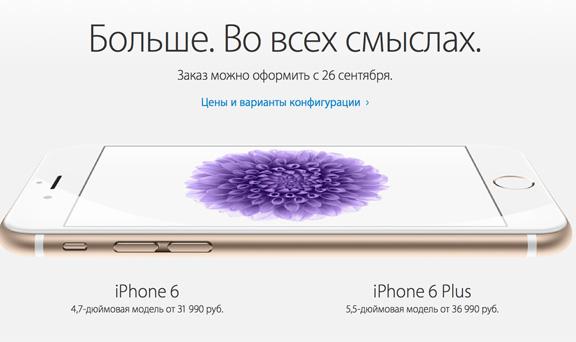 For the first time Apple smart phones will get the version with 128 GB of internal memory. The user can select the version of the iPhone and the iPhone 6 6 Plus in golden, silver and dark gray, and the memory capacity can be 16, 64 or 128 GB.Smartfony iPhone 6 and 6 Plus get a screen with a diagonal of 4, 7 and 5, 5 inches respectively. Screen resolution is 1920 by 1080 pixels for iPhone 6 Plus. Apple calls this resolution Retina HD, it also corresponds to the usual Full HD. The junior version of the iPhone has a resolution of 1334 6 750 points, this corresponds to density of 326 dots per dyuym.
Devices have thicknesses of 6, 9 and 7, one millimeter models iPhone 6 and 6 Plus, respectively. Both models get an updated matrix main camera, and the older version is also optical stabilization. Phil Schiller, vice president of marketing for Apple believes that these smartphones will become the most popular videokamerami.Predvaritelnye orders for iPhone 6 in Russia will open on September 26th.
Source:
www.macdigger.ru/iphone-ipod