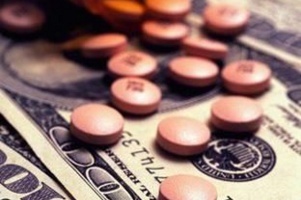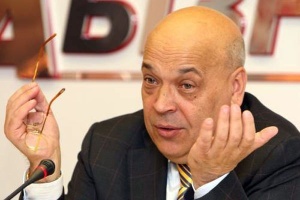 MP, Deputy Chairman of the Verkhovna Rada Committee on the fight against corruption and organized crime Gennady Moskal said that in Ukraine there is a pharmaceutical mafiya.Kak NewsOboz.org reported with reference to UNIAN correspondent, G. Moskal said during a chat conference Chernovtsy newspaper "Chas».
Asked by a reader: "How can the average family in the continuous unemployment provide treatment seriously ill child, when an operation should be up to 200 thousand. UAH, or even more? Why the state does not assume the treatment of these children? ", MP said that such a" health care system in Ukraine appears to be no worse than anywhere ».
"Today I spend a deputy's investigation into the cost of drugs. I mean, I summon from the State Service for Control of Drug list of all foreign-made drugs that are authorized for sale in Ukraine. I group the drug-producing countries. And buy the drugs at pharmacies in Ukraine and similar medicines in pharmacies buy the European Union. Unfortunately, I can do it only in Romania, because while it is still the only country in the EU, which sells medicines without prescriptions. All other - strictly on prescription. I compare. Prices for some drugs in Ukraine is 2-5 times higher than in EU countries. Given that the level of wages and pensions significantly different. Going to Chernivtsi region, I chose 48 kinds of medicines, which according to the State Service for Control of drugs would have to be imported from Moldova. And I wanted to buy them from pharmacies in Kiev, and then compare prices at pharmacies neighboring Moldova. But no drug production in Moldova in pharmacies in Kiev I did not find them there, and no one heard, "- said Moskal.
He added that he intends to check the prices of medicines and their quality, which are produced in the Russian Federation and Belarus, and to make public the results in the Ukrainian media. "We were deceived. And the biggest mafia, which is in Ukraine - is a pharmaceutical. Why do we have such a high mortality and we are leaders in Europe and the world? Because people do not have what to buy medicines. People are not being treated. Because of the high cost of drugs, tampering, and because we were allowed to purchase drugs in offshore companies. Ukraine buys drugs in the offshore company, which is located in Cyprus, and she, in turn, buys them in India. How do I say experts, these drugs are not purchased in the public or private Indian plant, and various cellars, which produces fake "- said the MP.
Moskal also noted that 80% of Ukrainians die of cardiovascular disease. "Those drugs that are cheap, do not help, and those who help, today in Ukraine there are 250 to 600 UAH. So with such a level of wages, pensions, only Ukrainians are doomed to extinction ", - he said.