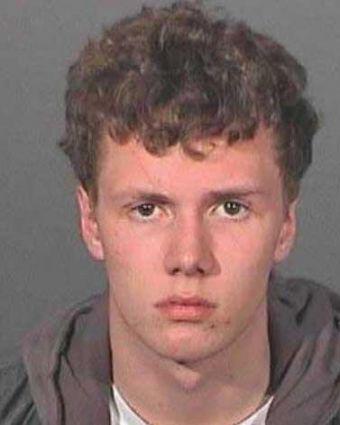 18-year-old younger brother of socialite Paris Hilton, Barron Hilton, was arrested Tuesday morning in Malibu for drunk driving, reports People.
The arrest occurred about 8 pm local time. Junior Hilton failed Express alcohol test, said police spokesman Steve Whitmore.
All Tuesday Barron spent in custody before it was submitted for a pledge of $ 20 thousand. Dollars. In court he has to appear on April 14.
Hilton was driving a black "Mercedes" on the Pacific Coast Highway in Malibu when another motorist noticed that the car of a young man strange moves. When Hilton stopped, the driver sat him at the bus stop waiting for the arrival of the police.
The level of alcohol in the blood Hilton was 1, 4 ppm. In California, the allowable limit for a person over 21 - 0, 8 per thousand, but for those who are younger, any alcohol content is considered intoxicated.
Barron was taken to a police station in the city of Lost Hills. His "Mercedes" was confiscated.
Barron's father, Rick Hilton, said, "I'm not yet contacted either my son or the police. If this is true, then I am very concerned, and I have to say a lot, but my son, not the media »
Paris Hilton, as we know, in the past year has stayed almost three weeks in jail for offenses, among them including drunk driving.
A source