Paris Hilton at the weekend appeared in public in an unusual company. American socialite came out with his own shaman tells Gossip Girls.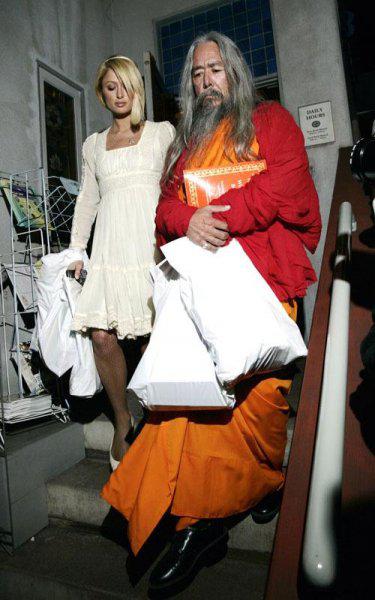 First, 27-year-old Paris and its swamis (yoga master and mentor) went to the bookstore philosophical literature Bodhi Tree in West Hollywood, where they purchased a few books. Paris, dressed in a modest and long white dress, showed Dressed in traditional Hindu attire guru keen interest in spiritual topics.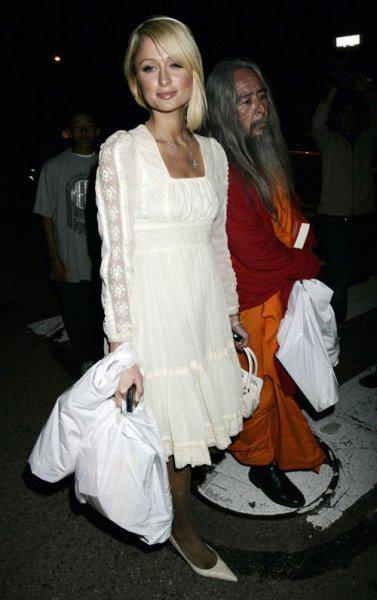 After the couple went to the store cafe Urth. There Paris, by order of his spiritual master, gave the first comer his great necklace. First counter was a young girl who was extremely stunned such a gift.