Her name is Faith (Faith), she was born without front legs and ... unbelievable, but learned to walk upright ...
Now she attends with his mistress Jude Stringfellow schools, hospitals and other
public places, and inspires people left without limbs, overcome the difficult situation in which they find themselves ...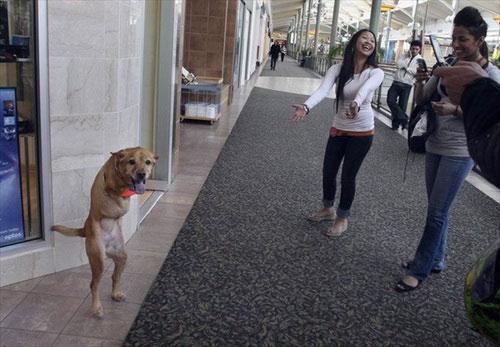 View this dog, calmly strolling through the streets of the city, leads some people confused ...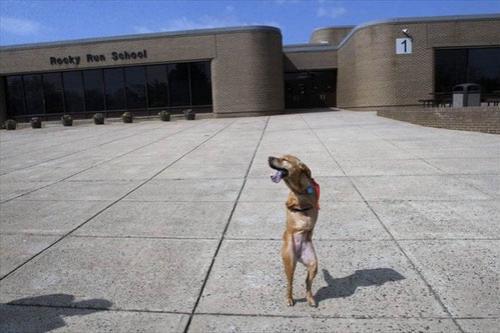 She cheerfully waving his tail ...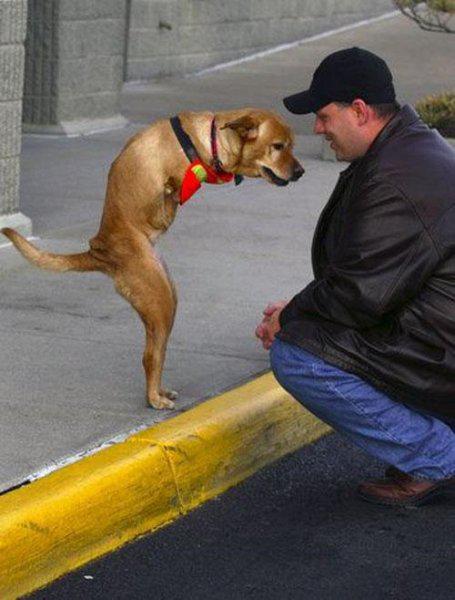 Jumps with both feet on the curb ...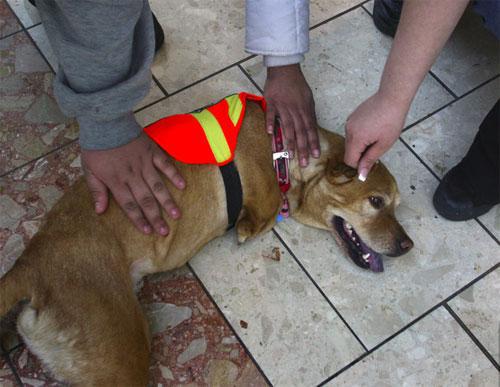 Allows himself to caress ...