Scientists are sounding the alarm - red cockroaches began to disappear from the houses of the Russian citizens. Environmentalists believe that they must be sure to return.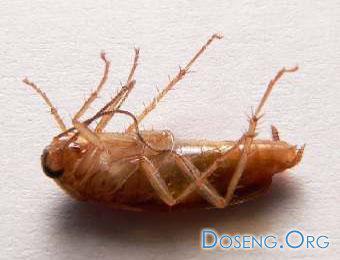 Baleen cockroaches, which biologists call "red cockroaches" disappeared from Russian homes. However, scientists are sounding the alarm: cockroaches should be returned, or may disrupt the food chain and human waste potreblint there will be nobody. In this regard, staff Ilmen Reserve offered to bring them into the Red Book.
Senior Researcher of the Ilmen State Reserve, Honoured Ecologist of Russia Alexander Logunov proposed to go to the Government of the Chelyabinsk region with a proposal to make to the regional Red Data Book species of cockroaches are three: black, steppe and Lapland, the newspaper "Izvestia".
"These three deserve inclusion in the Red Book, - says Logunov. - Lapland and steppe are found only in the wild. But cockroaches black and red, until recently, many shared and shelter, and a desk. Black beetle, by the way, our ancestors were highly respected, his presence in the house was considered a sign of prosperity. You look in the dictionary Dahl as him proverbs and sayings related. "
According to him, when people move, then they took them away with him to new places. So this kind of spread at the time in the Urals, Siberia and the Far East. Logunov told how the black cockroach disappeared from their homes still in the middle of the XX century - red birds simply ate black offspring. "That's how one got used to light the other. And chemicals are not needed. Make no mistake: our cockroach lost the war "cockroaches" -inostrantsam. "
"Red came to Russia in the XVIII century, during the Russian-Prussian War - continues ecologist. - Our soldiers, to confess, looted: the spoils of war, any belongings were taken home. Together with him and these cockroaches. Because we have red and called Prusak. In France it is called Prusak. But in Prussia this cockroach styled Rusak.
However, his reign was short-lived. Environmentalists suggested that individuals die so quickly. The exact reasons for the disappearance call until nobody can. "They say that they are influenced by computers, cell, but it is all speculation," - said Alexander Logunov. "For me it is a very unpleasant event. Let's have disappeared from your garden birds. Well, on the one hand - no apples will not bite. Or, why not bite, these apples have dangerous? And cockroaches: useful for us is the environment in which they can not even exist. "