Irish airline Aer Lingus refuses to recognize the business class tickets, which are due to an error in the computer were sold for 5 euros.
The company said that this led a technical failure on their website. Normal ticket price - 1775 euros per share. Total has sold about 100 tickets cheap. However, the Consumer Rights Protection Society announced that passengers who have already booked hotels and other flights, deserve compensation.
The Aer Lingus reported that the problem was associated with a special action in which passengers can buy two seats for the price of one.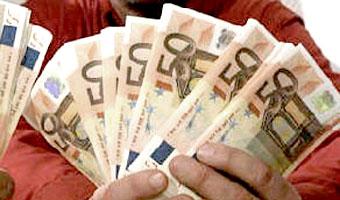 "Free space somehow came to the site. I think everyone knew that it was a mistake when ordered tickets. When we noticed the problem we apologized and offered to people to book tickets again, "- said a spokesman for the airline.
However, Dermot Jewell, a representative of the Irish Association of Consumers, said that passengers should be compensated. "They have a binding contract with Aer Lingus. They ordered the tickets and paid. Aer Lingus has to do something to help clients ", - he said.