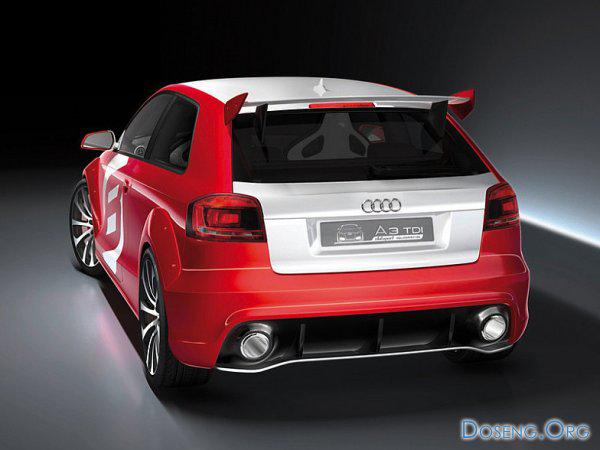 Audi A3 TDI clubsport quattro Concept ... can be confusing! With the abbreviation TDI everything is clear: the Hatch - diesel. The term clubsport quattro is familiar to us on the roof of TT with cropped - in it a hint of motorsports and pokatushki during track days. A Concept - the status of truthfulness: this car on the track hardly ever see. But what have the eights on the board? Yes, just look at a year in the calendar!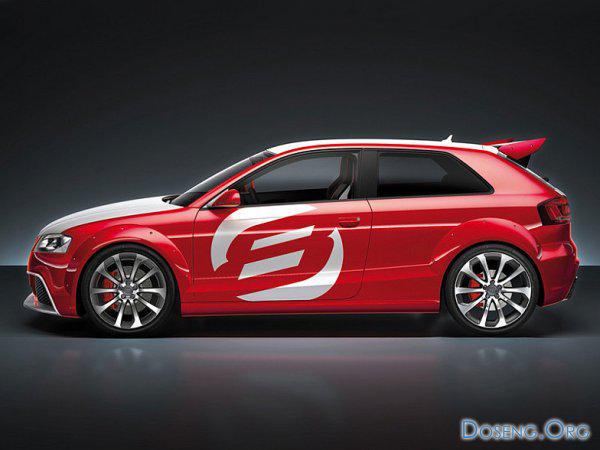 Concept cars Audi has always distinguished restraint, but here the designers have come off in full: the car such an aggressive body kit that even R8 next STTS. Do not stingy either exhaust or the spoilers and diffusers. And broke his head in what color to paint the car - red or white - in the end decided to paint both. The interior is lavishly decorated and aluminum parts from the Audi R8: here and bevelled wheel start button on the right spoke and the lever "mechanics" with the characteristic side scene ... But there are unique details like carved handles on the doors.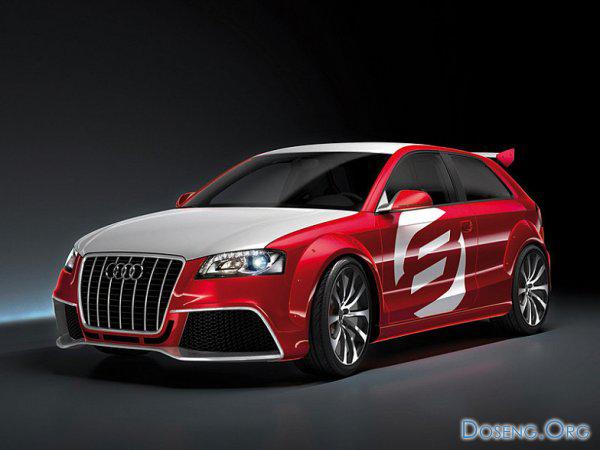 These pipes - all the trumpets. Wing against this background looks very modest.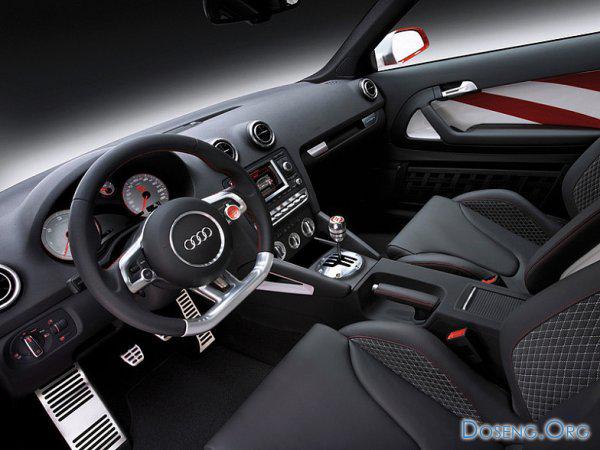 The car turned out no easy - 1475 kg. But before hundreds of such all-wheel drive "treshka" should be dispersed for 6, 6 seconds. Because the two-liter diesel engine (140 or 170 forces "in the civilian world") here produces 224 hp and unattainable for gasoline "fours" 450 Newton meters torque, already available from 1750 rev / min. All thanks to the increased up to 1800 bar pressure in the fuel system, a new turbocharger and something else what completions. Maximum speed - 240 km / h. At the same time the Germans have managed more and Euro-5 standards to meet. And on the road no one would guess that the diesel engine under the hood - the sound of the exhaust particularly worked, and they say, has turned lush and beautiful.