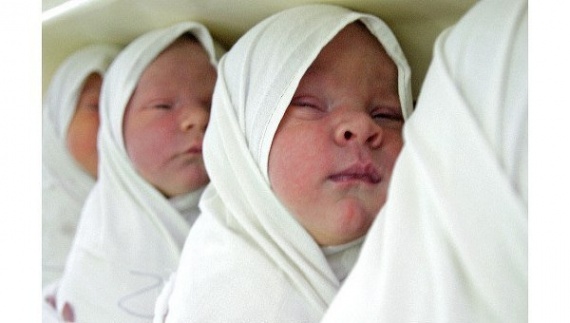 The story began on the eve of the new 2004 ... when my better half started various "whims pregnant!" =))))))
Growing tummy demanded what was impossible to find ... Something like ... salty, but not something that we have at home, sweet, but something else did not come up with !!! =)))  
Night ... silence ... wake up on what someone crying ... first I think that dream ... with another sob realize that crying wife ... I ask what happened ... breaks does not respond ... after half an hour of passionate questioning I achieve what she wants strawberries HORRIBLE ... but it does not have and outdoor winter !!!
Circled mole of Moscow, and in every supermarket, escorted me a sympathetic look ... bring it ... eats strawberries berries floor ... Do not want to ... I'm shaking with rage, but I understand that it's not my fault ... that about her Tumult !!!
"Our 'birth has been detained for two weeks, we beat the bells, the doctors were indifferent and quiet as Indian leaders ... take a resolute decision to go on paid labor, and to be present at them! Doctor ... (God forbid her health), looks at me skeptically ...
Four crazy nights when we "started" the fight, I frantically collecting clothes, drove the car ... drove to the maternity hospital ... and they are false ... Deliveries are delayed, it is advised to divert thoughts from his wife giving birth ... are going to Technosila, buy a steamer, blender and fridge ... ... so to speak retail therapy. It happened July 22, 2005, delivery of the refrigerator for 23 July! =)) Comes home happy new purchase ... mark it ... go to sleep ...
At 5 am BOUT! Technology fees to the hospital perfected to automatism ... it in the bag for it, it's in the bag for me ... documents ... money ... car keys ... cigarettes ... go =))))) ... We come to call the doctor on a cell phone ... she was skeptical of our struggles ... to inform you that the water began to retreat ... to leave his wife in "preparatory" he rush for a doctor ... I am SO HAS NEVER "fly" !!! ... Constantly pursues song Scooter "how much fish" ... very dynamic and corresponds to the situation =)))))
So ... climax!
We go up to the 5th floor of the hospital maternity ward ... ... the holy of holies ... there is still untouched by a mere mortal man !!! We define a separate room ... ... I hear is located in neighboring wards moaning ... poor things mothers cry ... cry ... scrape the wall ... and I realize where I have got and what was coming !!! In the battle of the mind and fear overcomes the love of his wife. Bout we are weak, we begin to "pierce" ... I will not describe the whole process of going through contractions ... but ...
ME has never been so hard !!! Put on a drip ... that - something is wrong with a needle ... go out into the hallway ... and all his bass on the entire floor ... "SESTRAAAaaaaa" ... all the mothers at first ... then silenced once the two began a rapid birth (I even expressed gratitude).
From 5 am to 1 o'clock in the afternoon ... no smoke, nor to the toilet all the time with his wife ... massaged her rump ... It tells doctors that she urgently needs to give birth ... because at 6 pm we will bring a fridge ... By one o'clock I was exhausted as after unloading tier dirty diapers. When we moved out of the room on the maternity table (or chair) ... I wanted to disappear ... ... fail to lose consciousness ... But my mind I did not want to leave!
Attempts !!! OH MY GOD IS REALLY BE ??? Tuzhus with his wife ... on the cheeks, I burst artery ... red eyes ... (even a little bit, and I was "begat be" with it in the literal sense ... that's just the fruit of my birth would be a surprise to all present at birth) = )))))))))) ...
Inhuman cry LAST attempts ... SILENCE (took a few moments, but it seems to me that the clock ticking, I feel like move and grow gray hair on his head) ... and our little miracle his most beautiful and showers and fresh cry all mankind reported that she was born ... she ready to live ... and do not care about her at all around. except for folders and Nurse. I am informed that we have a girl ... I'm not hiding, and the roar of tears ... everyone who was in the "rodilke" respectfully look at me ... and congratulate ... I'm ... I smear snot and roar ...
Dear women ... THANK YOU ...