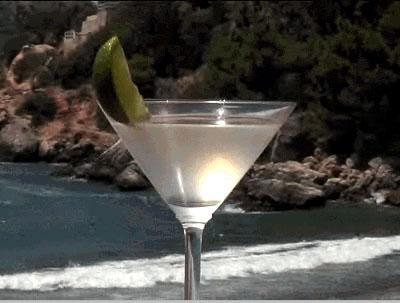 You are looking for an excuse for a feast or just a pleasant pastime and rasslablinyuschego warm summer evening? Then on July 19 just might be the right time for you: This day is considered an official day of daiquiris.
Daiquiri - it's quite common shortdrink, whose name is associated with many legendary American writer and Nobel laureate Ernest Hemingway (see. Photo), who had a weakness for good habits and contributed to the popularization of the drink.
The cocktail was invented in 1898 in the small mining town of the same name not far from Santiago (Cuba), and the author was a mining engineer named Jennings Stockton Cox. The main objective pursued by Cox, was the maintenance of the morale of the miners during the hot and grueling summer months. Alcoholic beverage has become so successful and popular that the author was not only very generous encouragement from the mining company, but also a substantial margin of Roma to continue the experimentation of mixing different ingredients.
Traditionally, the cocktail is a combination of lime juice and rum «Bacardi» (50 ml.) With a small amount of sugar (1 tbsp. Spoon). The ideal compilation to get rid of bad thoughts and to remove the accumulated stress.