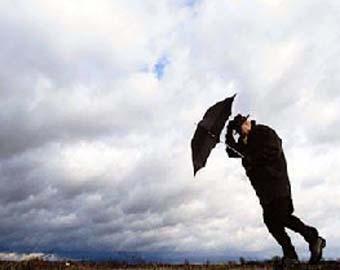 Meteorologists say that because of the rains over the weekend sun will be a rare visitor in the Moscow region, and therefore daytime temperatures will be no higher than plus 20 degrees.
Heavy rains and thunderstorms and gusty winds cooked nature residents of the Moscow region on the weekend.
"Heavy showers with thunderstorms and wind gusts up to 15 meters per second will be collected in the afternoon. The probability of short rains continue in the night, so, according to preliminary calculations, weather forecasters, for two days in the capital region could lead to half of the monthly norm of precipitation - about 40 millimeters, and is the amount of approximately two large bucket of per square meter, "- said in the message.
Moscow Traffic police warns drivers that during thunderstorms and showers should be especially careful on the roads, as in heavy rain is significantly reduced visibility on roads. Strong winds can topple temporary road barriers, rip posters and break the branches of trees.