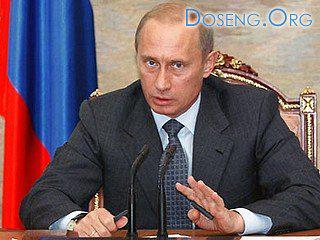 Archive NEWSru.com
"Russia highly appreciated the balanced approach to Israel events in South Ossetia," he said in an interview with the Jerusalem Post, Charge d'Affaires of the Russian Embassy in Tel Aviv, Anatoly Jurkov, Acting Ambassador, instead of on leave Pyotr Stegny.
According Jurkova, Russia fully supported the position voiced by Foreign Minister Tzipi Livni, according to which "Israel recognizes the territorial integrity of Georgia and calls for a peaceful settlement of the conflict».
 - Ynet: Georgian army fled Gori without firing a shot
 - Ehud Barak: Georgia is our friend, but friends do not throw
Jurkov stressed that Russia recognizes the territorial integrity of Georgia and does not seek to seize the territory of Abkhazia and South Ossetia, using force only to protect Russian peacekeeping contingent.
Jurkov thanked Israel for its decision not to supply offensive weapons to the conflict zone, and noted that this decision put an end to disagreements between Jerusalem and Moscow over arms supplies to Georgia.
Recall that yesterday, Charge d'Affaires of the Embassy of Georgia in Tel Aviv complained Vladimir Konstantinidi statement Livni, saying that Georgia was hoping for a strong performance in its support.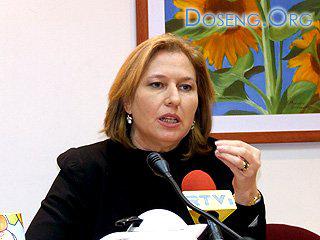 Photo NEWSru.co.il
Meanwhile, Livni spoke yesterday by phone with his Russian counterpart, Sergey Lavrov, said that Israel is watching with concern the developments in the Caucasus and hopes that the ceasefire will enter into force as soon as possible.
Livni said that Israel has good relations with both the Russian and the Georgians, and stressed the need for operational Tbilisi airport to allow all who wish to leave Georgia. According to Foreign Minister Livni also plans to talk with Georgian President Mikhail Saakashvili.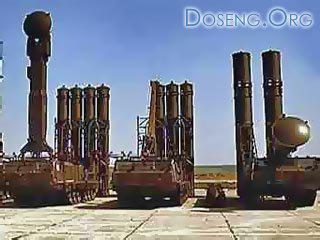 Israel hopes that Russia will not put the new Syrian defense system and air defense systems S-300, which is interested in Damascus (advtech.ru)
Israeli diplomatic officials said that Israel had to walk a tightrope. On the one hand Israel does not want to give him a friendly Georgia, and on the other - did not want to quarrel with Russia, a permanent member of the UN Security Council and a major supplier of weapons to Syria and Iran.