We are what we repeatedly do.
Then perfection is not an act, but a habit.© Aristotle  
1. Robert iger: Wake up early
The CEO of Disney is not the only one who claims to be waking up at 4:30 every morning. Successful people are not lying in bed until 2 PM on Sunday. Or even before 11 am. Studies show that our brain works best between 2.5 and 4 hours after awakening. Wake up in the morning on weekends and you get a good head start over the rest of the world.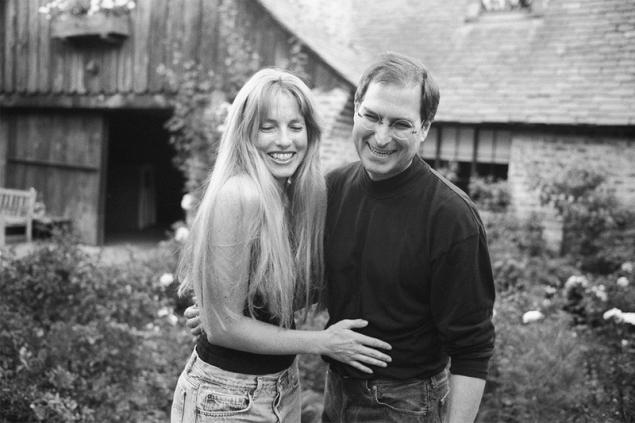 2. Benjamin Franklin: have a plan
is Probably the founding father asked himself every morning: "What good should I do today?" Successful people know the importance of even daily goals — the weekends are no exception. Of course, there must be a time of recovery (planned or suddenly tucked), but do not have to be President to know that laziness is not an option.
3. Timothy ferriss: focus on one task
To maximize performance, it may seem reasonable to simultaneously run on a treadmill, talking to my mom on the phone and writing comments on the Internet, but it only reduces productivity and overall efficiency. Do the opposite: at any given time do one task. Ferris offers a maximum of 2 goals on the day to ensure productivity and success.
4. Anna Wintour: stay active
the editor in Chief of Vogue magazine, playing tennis for 1 hour every day. And she's not the only one who allocates a lot of time to exercise. Sir Richard Branson is kitesurfing, and one of the Indian billionaires constantly takes part in marathons. Successful people know the importance of a trained body and mind — and on the weekend too. Even if it is not something to do on a Saturday night, they will not rush to open a bottle of wine and get a piece of cheese.
5. Steve jobs: prioritize
"Things do not have to be important to change the world." And the weekend has become a time when you need to remind yourself of the forgotten little things to maintain harmony between work and personal life. Time with friends, children or partner might not raise your income for the current day, but that doesn't make it less important. Even the current U.S. President (Barack Obama) known that always finds time for dinner with the family.
6. Warren Buffett: think of a hobby
It can be considered the most remarkable investor of the twentieth century, but in his spare time he likes to play the ukulele (Hawaiian guitar). Successful people are often interesting people — and their Hobbies a lot of them. Of course, Golf on Saturdays can be a great tool to make new connections and get new business opportunities. But even the "solitary" Hobbies — knitting like Meryl Streep or oil painting like George Bush can lead to success through the development of creativity and stress relief.
7. Oprah Winfrey: practice calm
The biggest celebrity Forbes 2013 still find the time to sit in peace for 20 minutes twice a day. This one is an open secret of yoga has now become a common practice. Even the corporate world enjoys the benefits of meditation to reduce stress, improve productivity, enhance creativity and overall maintain a good mood. And the weekend can be even busier time than weekdays, trying to cram them all: business, exercise, family and social obligations, and moreover — and all this for a 48 hour period. The most successful people dedicate daily time on serenity, with weekends inclusive.
8. Randi Zuckerberg: let go of FOMO, JOMO, accept
All we did was post the beautiful pictures from our weekend in the social network, then watched one from our friends/followers they liked or commented on and engaged in the process. Welcome to the era of FOMO (fear of missing out — fear to miss something). This weekend we are even more prone to FOMO. But the founder and CEO of Zuckerberg Media (and as you guessed it — the sister of Facebook's Creator) says that people should be focusing on JOMO (the joy of missing out — the joy of having to miss something), with the mantra "I wouldn't want to be anywhere but where I am now." Successful people often have a competitive nature, and much is achieved by nature — practicing gratitude and resistance to social media with their FOMO. And they call it the key to a happy weekend.
9. Bill gates: take time for reflection
, the Founder of Microsoft once said "to Celebrate success is good, but it is more important to learn from defeats". Meditation should be a daily practice, but the weekend is the perfect opportunity to look back and ponder the lessons of the past week to improve the following. The author of "The Happiness Project" (the happiness Project), Gretchen Rubin offers to have a "one sentence journal" to write down daily thoughts. Make Saturday or Sunday a day on which you will be able to analyze the events of the last week.
10. Richard Branson: billionaire gertwiller says that "it is incredible that the focus on such things as health, poverty, environmental protection and climate change may help to recharge your brain drugiz areas." Successful people agree with Anne Frank: "nobody became poor from donations." Tom Corley studied the rich for 5 years prior to the writings of his book "rich Habits: the Daily habits of successful wealthy individuals." He found that 73% of these people out to volunteer 5 hours per month. Nothing helps to see the perspective and relieve stress more than to help those who are lucky in this life less. And the weekend is an excellent time to join a local or General volunteer events.
11. Jack Forsey: be prepared for next week,
co-Founder of Twitter and Square are notorious for 16-hour working days from Monday to Friday. He says: "on Saturday I rest. I walk on foot. And Sunday I devote to reflection, feedback, strategy and preparing for a new week." Forget Sunday Blues, which is sung "lay all things at the resurrection." Laura Vanderkam, author of "What the most successful people do on weekends", says successful people know that weekends are the secret weapon in professional success: "You have to be ready to hit Monday."
12. Jay Z: keep the momentum
He has created an Empire as a super successful rapper and entrepreneur and a secret that is stored in his songs: "You may want to succeed, but to do this, you should not hesitate. You can't avoid. You can't sleep. One eye open, for real, and forever." Jay Z would have earned 520 million dollars, if I wanted them only 5 days a week from 7. If you want to eventually spend your weekend on a luxurious yacht in Caribbean sea with Beyonce, your perseverance can help you with this. In any case, we all can dream, the truth?
So that's decided. Success is a 24/7 lifestyle choice, together with the output! published  
P. S. And remember, only by changing their consumption — together we change the world! ©  
Source: /users/1077