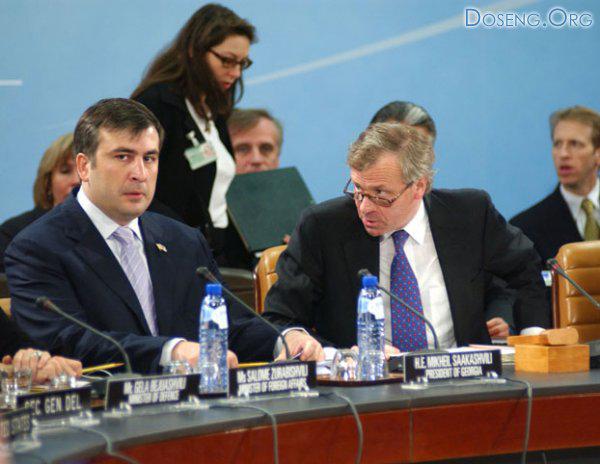 Website Georgian President Mikhail Saakashvili moved to the server of the American company Tulip Systems to protect against hackers who, starting from August 10, carry out DDoS-attacks and this resource.
Website Georgian President Mikheil Saakashvili this weekend has been moved to the server of the American company Tulip Systems, to protect against the alleged attackers resource Russian hackers.
According to the Tulip Systems native Dozhashvili Nino (Nino Doijashvili), hackers from Russia are subjected to site of DDoS-attacks since Saturday, August 10. Dozhashvili was in Georgia on Friday, 8 August, when fighting broke out, and the government offered its assistance. Shortly thereafter president.gov.ge sites and resources of the major Georgian television rustavi2.com were transferred to a server Tulip Systems, according to the Associated Rress.
Nino Dozhashvili also noted that after moving sites on the US server attacks are not stopped. According to her, the attacks are mainly from Moscow and St. Petersburg. At the time of writing on August 12, at 10:30 Moscow time, president.gov.ge resource was unavailable.
Employees of the organization Shadowserver Foundation, which tracks Internet attacks worldwide Steven Adair (Steven Adair), said that over the weekend they had repeatedly seen the team to attack Georgian sites that give different botnets.
Polish President Lech Kaczynski on Monday, August 11 announced that it is ready to provide space on its English-language site for Saakashvili because of the fact that "the Russian Federation is blocking Georgian Internet portals." Previously, from different sources has received information that a number of Georgian sites subjected to hacker attacks. According to RIA "Novosti", on Saturday night were attacked by the website of the Ministry of Foreign Affairs of Georgia and several other government resources. For several days, subjected to DDOS-attacks the agency "News-Georgia" stopped work site of the Abkhaz government-in-exile. It also reported that was hacked and nearly destroyed one of the leading Georgian internet resources "Georgia on-line».
Similar problems are faced by many Russian information resources: the weekend has undergone many hours of the attack site RIA "Novosti", was spotted and unstable work kommersant.ru lenta.ru. At the Monday, August 11 attack on rian.ru continued.
Text: Anton Truhanov