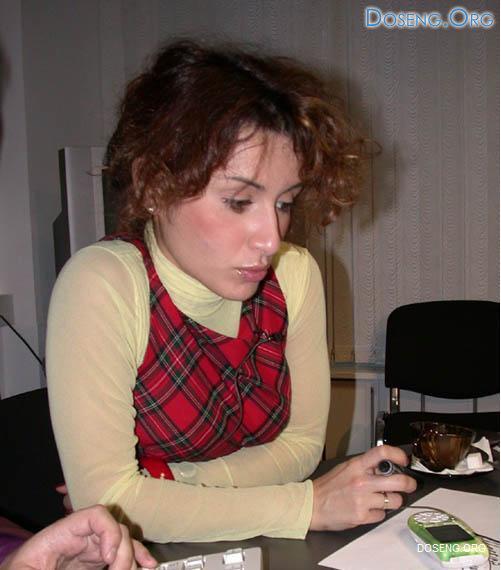 About three years ago we Alexei Venediktov and Nargiz Asadova flew to Georgia. Nargiz and Venediktov did an interview with President Mikheil Saakashvili. Georgian President's administration has not been able to give a clear answer may or may not Venediktov bring me, Saakashvili was against it for. In the end it turned out that he was not against it, and they brought me.
We saw each other for the first time, but who you have a lot. Saakashvili said that he grew up on my radio shows and I remember how I rasckazyvala in its broadcast of black panties and other Devechi pranks.
We looked at each other Venediktov, but it was only the beginning. When we went by the numbers, Saakashvili began to write me sms with the fact that we have not talked about everything. After consulting with Venediktov, I have decided to negotiate with him on his initiative at his residence.
Can not afford frivolous paint paintings, I old enough to control any situation. And our night meeting resulted in a very serious political debate. Even then he convinced me that he was historically equivalent to David the Builder. I told you that David the Builder has built Georgia, and Saakashvili is destroying it. We argued with him for a long time and I watched him for four hours. I'm not a psychiatrist, to make diagnoses, but hypertrophied vanity, combined with the exaggerated pride and really, to put it mildly not stable nervous system - not the best advisers for the president.
When a few years later Mikhail arrived in Moscow in honor of his visit, was given a private dinner in GQ Bar, I was once again convinced that the desire to be important for him is more important than the whole Georgian nation together.
And then at his residence, three years ago, he boastfully told me about Georgia will be a lot more to say. And could I have imagined that these words are materialized in this way, as it happened today.
It's no secret that the people of Georgia do not support Saakashvili. We have always been the most peaceful nation in the Caucasus (we do not even know how to fight), and to this day remains, but are we to blame for the fact that God gave us the president who started the war, not only with Ossetia, but also to its own people ?!
In Georgia, for the past 15 years I have repeatedly shed blood, and every time we were hoping that this is the last, and each time were wrong.
Mamardashvili once said that if my people go after Zviad Gamsakhurdia I will go against my people!
Through the years, I can exactly answer: I am today with my people, because my people have always been against aggression, war and bloodshed. And my people for a long time against Saakashvili, whom I have repeatedly said, looking into the eyes of famous Georgian wisdom: "The kingdom of the time, not kings».
I think patience is full and Georgians, who live all over the world must express protest against Saakashvili's actions and the fact that this creates a tyrant!
A source