Award Ceremony of "Man of the Year" by the magazine GQ gathered in the theater Et Cetera many celebrities. First invited up on stage to present statuettes Kandelaki and Andrey Malakhov. The couple was shocked and pleasantly surprised at the same time the guests. It turned out Quite Kandelaki its part, too, was in store for reward colleagues - a kiss on the lips. From such a manifestation of feelings of joy was shocked not only Malakhov, but the audience - for a few seconds in a hall hung deathly silence. And then began a standing ovation.
Passionate kiss from Tina once again became the highlight of the award ceremony of the magazine GQ.
- I hope it was better than Ksenia Sobchak ?! - After a fiery kiss asked Malakhov in Kandelaki.
Recall that in the past year, "the firm kiss on Tina" Ksenia Sobchak won. This time lucky was Andrey Malakhov.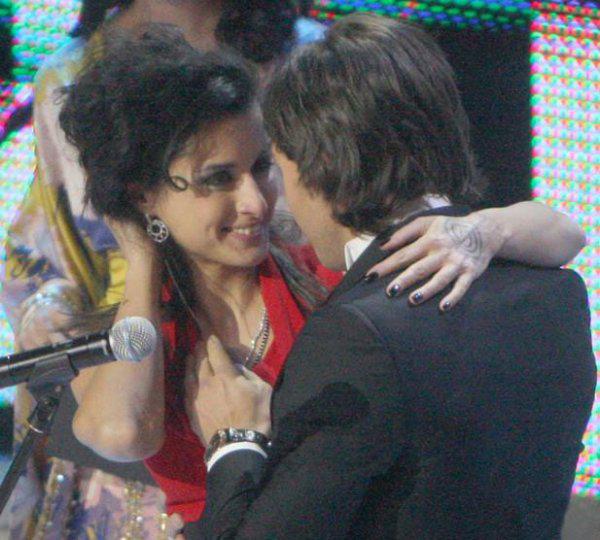 arms were really hot ...
Kiss Andrei Malakhov with Tina Kandelaki created a furor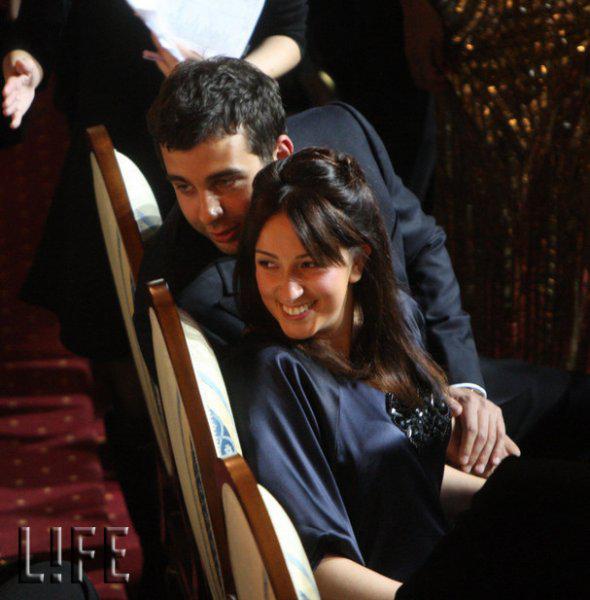 Urgant presented spouse secular parties
After kissing with Andrey Malakhov Tina was not appease: Ksenia Sokolova writer, too, if I may say so, got under the hand kisses - was enough for her. Tina immediately took over all the reins of power, handed three awards: "Actor of the Year" - Yevgeny Mironov, "The most stylish" - Evgeny Lebedev, "Producer of the Year" - Sergei Seyanovu.
When Tina left the stage, leading Pavel Astakhov and Ksenia Sokolova continued handing cherished statuettes. Their owners were: "Editor of the Year" - Victor mules, "Restaurateur of the Year" - David Desso, "Designer of the Year" - Valentin Yudashkin and "Woman of the Year" - Irina Kudrin.
However, surprised this evening guests of the ceremony and the leading award "Person of the Year" Ingeborg Dapkunayte. Suddenly, all the actress showed all their vocal: she performed an excerpt from favorite operas.
Premiums that should have received a "Writer of the Year" Vladimir Sorokin and "Athlete of the Year" Alexander Ovechkin, and have not waited their respective owners.
The culmination of the evening was the appearance on the stage chief editor of GQ, who announced who is the "Man of the Year." They rightly become national team coach Guus Hiddink, Russia.