A few days ago we talked about the campaign sports TV channel ESPN, which was developed by the Brazilian Agency Neogama / BBH and is dedicated to the theme of the Olympics Games.
Sotdruniki of the above advertising agency Neogama / BBH presented other "Olympic" series of promotional prints for the Brazilian investment bank Bradesco, which compared the financial business with the Olympics. The slogan of the campaign reads: Olympics: like the financial business, to succeed you need to have a lot of skills.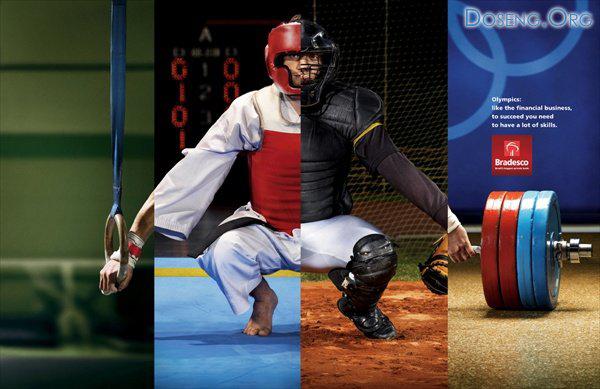 Bradesco Bank. Translation slogan: "At the Olympics - as well as banking services, in order to succeed, you need to have a variety of skills».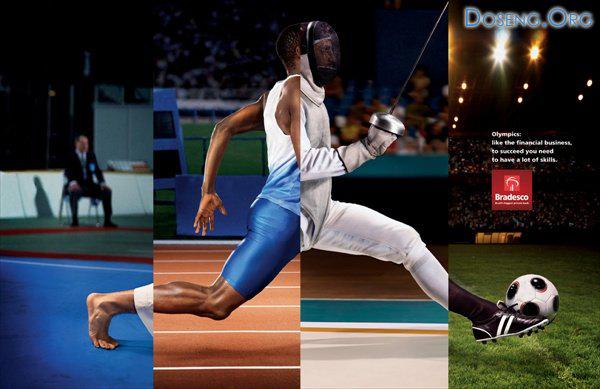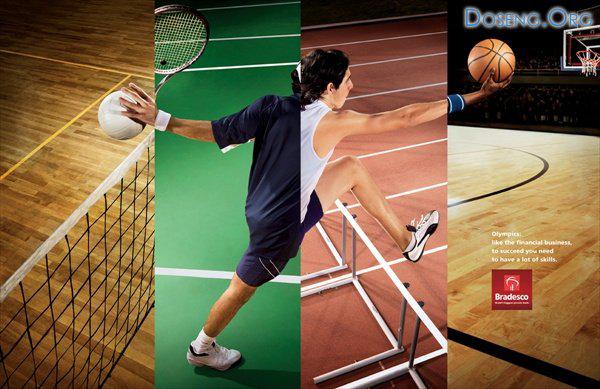 Advertising prints Brazilian bank Bradesco.
Advertising Agency: Neogama / BBH, Sao Paulo, Brazil
Executive Creative Director: Alexandre Gama
Creative Directors: Wilson Mateos, Márcio Ribas
Art Director: Vico Benevides
Copywriter: Isabella Paulelli
Photographer: Vincent Dixon.