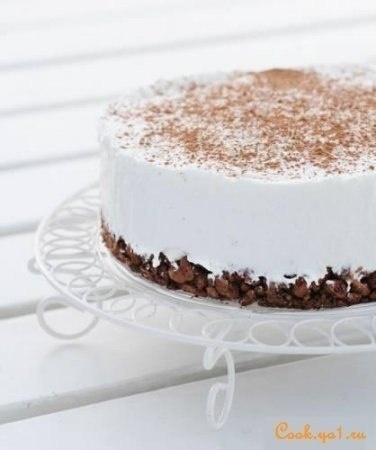 Ingredients:
-klubnika 300g
-kivi 2pcs
-vinograd 300g
-persiki canned 200g
-golubika 100g
Basis
-orehi walnuts 200g
-shokolad 200g
Souffle
-tvorog 500g
-slivki 500ml
-pudra sugar 100g
-zhelatin soaked in water 2 tbsp 200 ml of water
-likёr orange 50ml
Preparation:
Melt the chocolate in a water bath, nuts grind. chocolate and nuts mix, put in a form and send in the freezer.
lay in a blender cheese, powdered sugar, pour the cream and orange liqueur. whip. Pour gelatin soaked in water.
lay the foundation for the chocolate fruit and berries. then put cottage cheese souffle.
send in the refrigerator. before serving decorate berries and fruits