«Nokia» long breathed its last. Do not sleep off on this topic quite well, except lazy.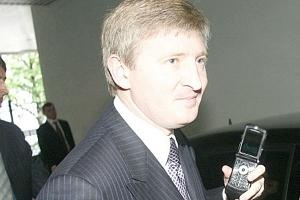 But all that will be disappointing for once the leader of the mobile market, hardly anyone expected. However, the next quarterly report, once again committed the billions in losses, which have become commonplace, has become the latest when the previous owners and management. For too were catastrophic data.
However, as sometimes happens in this world, the cavalry over the hills yet appeared. At the last moment, as it should be according to the laws of the genre. And played the role of savior was none other than Ukraine's richest man, Rinat Akhmetov. Driven purely human compassion for the dying company, Mr. Akhmetov, the user sets this brand with 20 years of experience, has not given a mobile sink "Titanic" and decided to put his hand to his magical revival. A hands Rinat Akhmetov really magical. If, for example, the hands (and feet) Chuck Norris brings death by his touch, the touch of the blessed lord Oh, what a man, everything turns into gold. Well, or even in some jewel. The first thing Akhmetov wants to send to hell deadly partnership with Microsoft to develop and apply new OSes based on Linux. The name for the OS is quite important - Terrikon. Also very creatively approached name flagship models - DonnPhone and BassPhone. Elite, Sure thing, will be executed in gold, the budget called "Elka". Everything is clear and simple.
Well, in jest or in earnest (who would understand him) promised Akhmetov disgusting guide for exiled former president Stephen Elop at Ilyich Iron and Steel. Push trolley. And that. It can.