In the US, Colorado-based Air Force Academy competition took place for the soldiers.
In the competition was attended by former employees, injured, disabled soldiers.
Soldiers wish each other good luck ...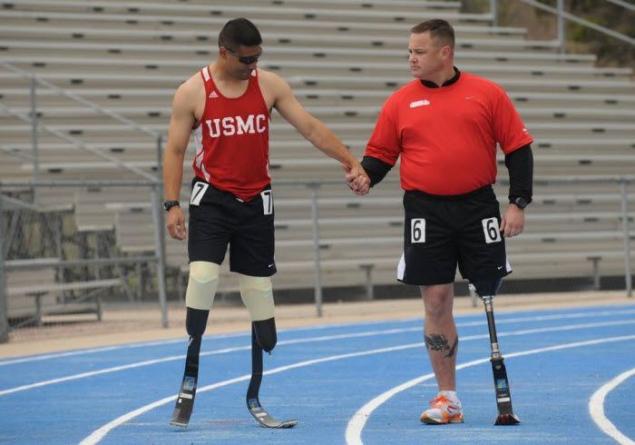 William Gibson is going to contest ...
Warm up before the start of ...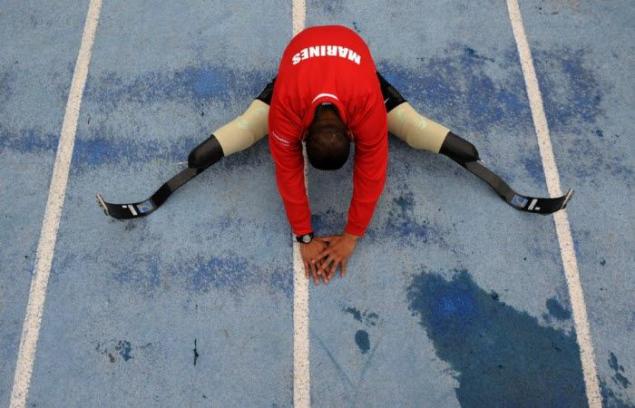 Marine is not going to give up ...
A minute of silence ... Chuck Sketch with his friends bows his head ... He lost his eyesight due to a brain tumor, being a Marine. Then, due to blood clots, he lost his leg ...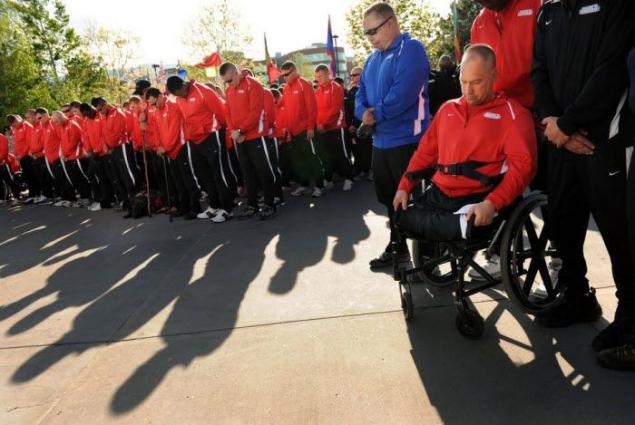 "Good luck!" - Chuck wish before a swim ...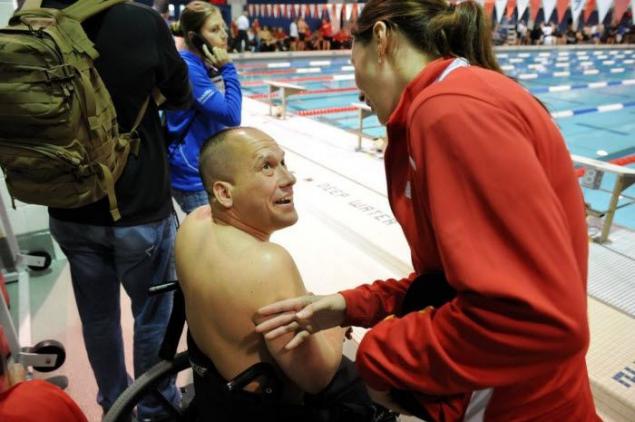 Chuck begins to swim ...