SSC forces "Practice" commissioned by the Museum of Contemporary Art in Perm in preparation for the exhibition Yakscho
was held artistic execution of the car BMW. According glav.hudozhnika project execution and / m, Volodymyr Kuznetsov,
raked in all places BMW will be put in a museum as a memorial to 90m of the last century.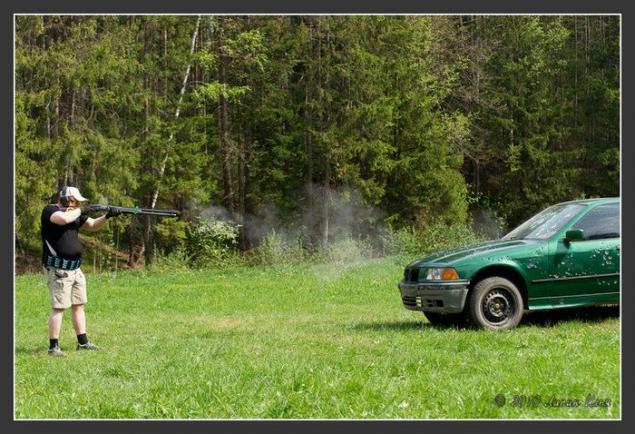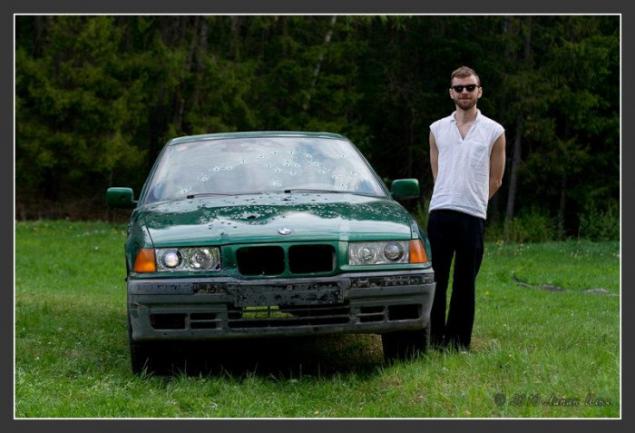 Team shooters practitioners was extremely pleased with the opportunity to shoot a car. Was originally promised almost new BMW X5 nintendo color. However, rolled out to the shooting range howled old green "Boomer". Process execution led the artist, in his backache plan must be in the form of flowers and ornament, lumbago places marked by crosses.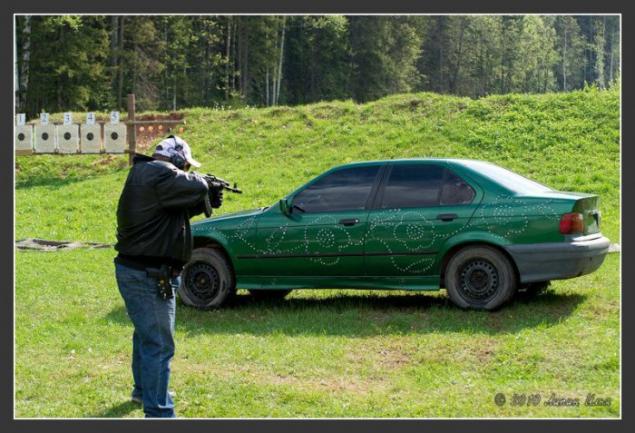 Estesstvenno exactly tic get failed, but in general, the implementation plan has been performed more than good, the artist was satisfied. He said that past attempts to install a similar monument was defeated. Artists are not shot from firearms cars, but simply nasverlili holes, the effect is not the same. Come TV, the plot will show, probably today. See Vesti-Perm.