The history of BMW and a rare work of art in the history of the brand.
10 photos + text. A source.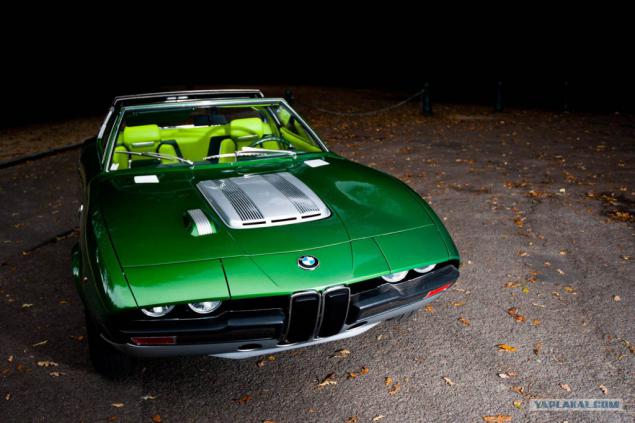 Bertone introduced the concept of BMW Spicup in 1969 at the Geneva Motor Show. But unlike other concept cars of today, this car really was ready for operation. The chassis was taken from BMW 2000 CS, complete with a 2, 5-liter inline six-cylinder engine. Shortly after the show, it was acquired by a Dutch businessman who traveled on it on a regular basis, but then the car disappeared into obscurity for decades. Currently, she recovered and was demonstrated at Villa d'Este and the BMW Museum in Munich. Bonhams (British auktsioony house) concept put up for auction in honor of the event Power by BMW, where the car is sold for a high rate of € 460 000.
01
In 1961, BMW was looking to replace the aging 503 Coupe. They turned to Bertone to produce the classic proportions and coupe form with the distinctive style of the brand BMW, in particular, the grille.
02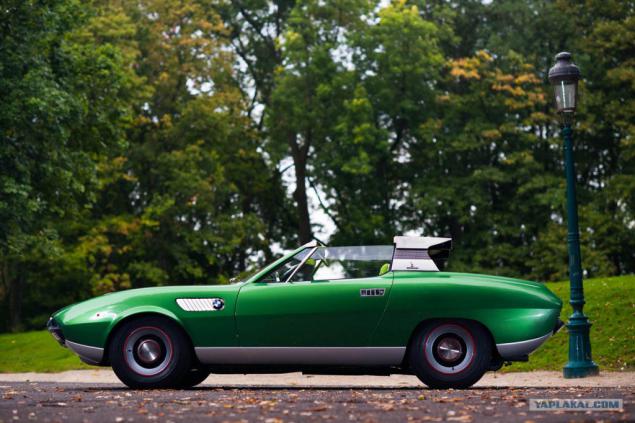 The result of the joint efforts, CS 3200 V8 was presented at the IAA in 1961 and production began in 1962. The relationship between BMW and Bertone contacted strong knot, and then became a personal adviser Bertone BMW. CS 3200 production continued until April 1965 and nearly 600 One unit was made.
03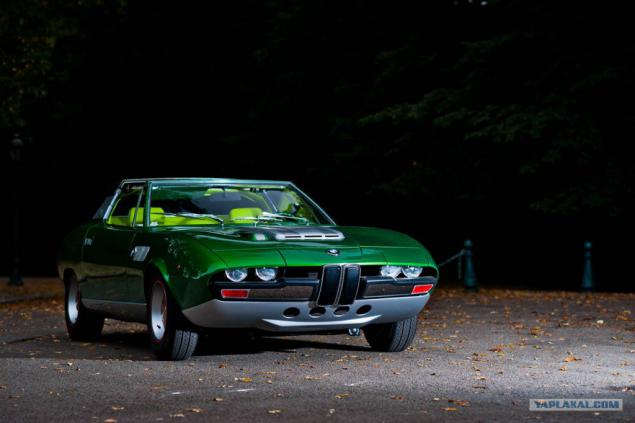 Launched three years later, he became the successor to the 3200 CS 2800 CS. This compartment was a new series of 6-cylinder models E3. The new engine amounts to 2, 5, 2, 8 liters was the founder of the line of the six-cylinder engines, which charges the BMW to this day. 2800 CS, aka E9, is basically a combination of the front of the E3 and roof 2000 CS. BMW, however, did not forget about Bertone and asked him to set up his own version of the coupe 2800.
04
Using the shortened chassis BMW 2500 30 cm as a base, Bertone created Spicup show car. The interior byly used cacophony of green, yellow and silver upholstery. The front part was similar to the Alfa Romeo Montreal, shown a year earlier. Unfortunately, the striking vehicle was not very vpechatlany at the exhibition in Geneva in 1969 and BMW decided to sell it.
05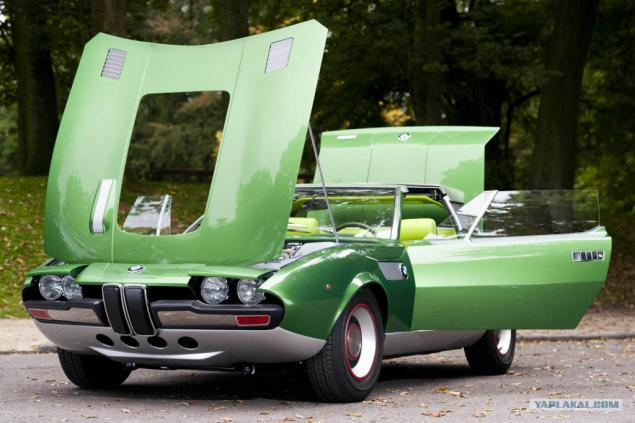 His new owner clocked up more than 100,000 kilometers on what essentially is basically a show-car. At one point he changed the appearance of the body repainted orange and alter the interior in black. In the end, the car went off the road until it again appeared a few years ago in the Netherlands in the hands of a collector. He then sold it to the Belgian enthusiasts who had brought her back to the original appearance.
06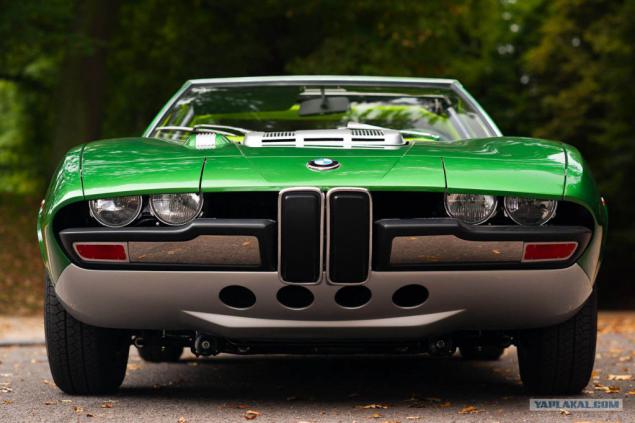 After a long restoration and krapotlivoy car was proudly given to the owner of Villa d'Este Concours in 2009, giving us an opportunity to look with you at this masterpiece.
07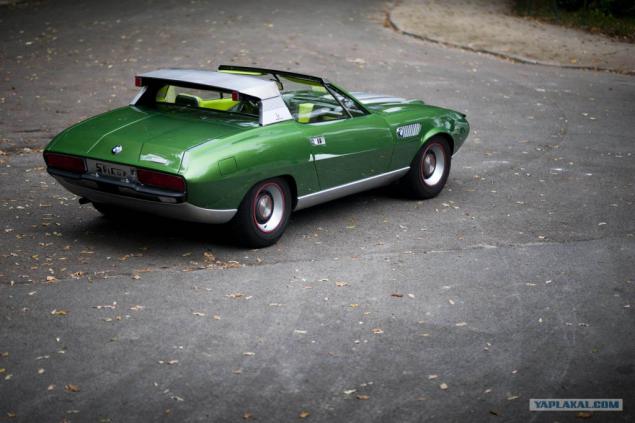 08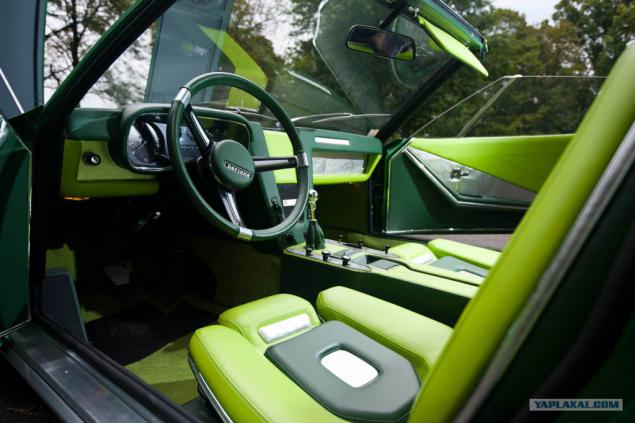 09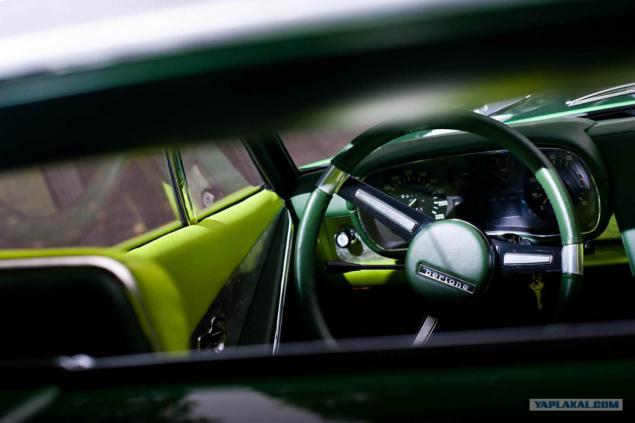 10 The End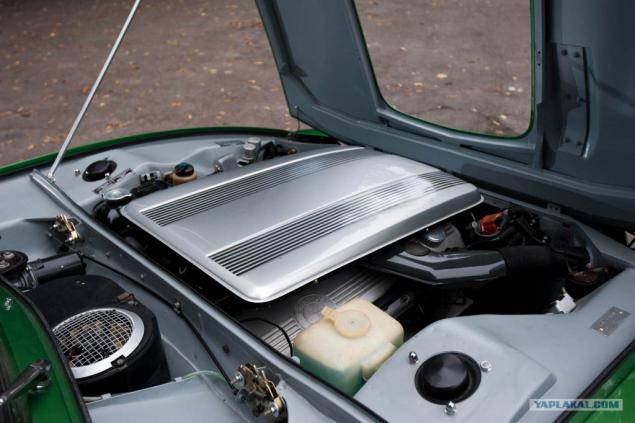 Source: