German shark that received a hybrid heart. Let's get acquainted with the BMW 330e Plug-In Hybrid2016.
At the recent Detroit auto show 2016 was presented the production model hybrid sedan — BMW 330e Plug-In Hybrid 2016.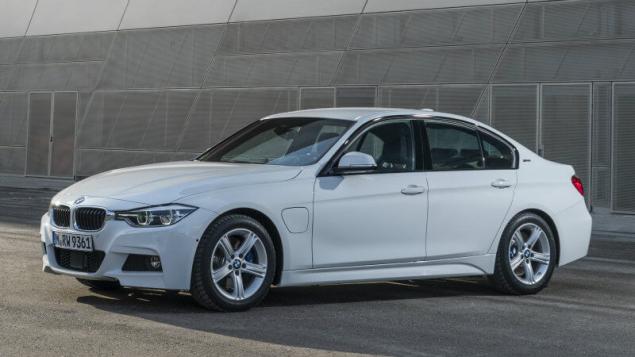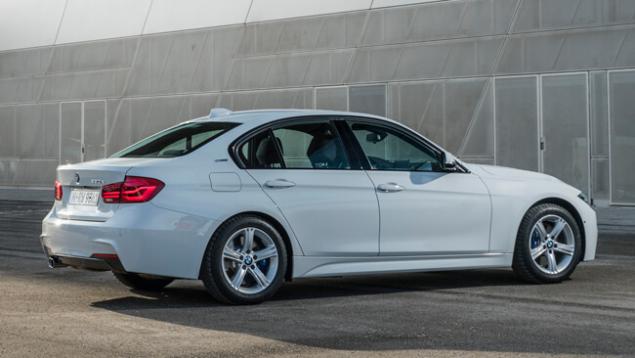 Externally, the novelty has retained all the features typical of the BMW's 2016 model range. With the exception of the new steel nameplates "eDrive" on the rear rack, massive side sills, storage compartment for "refueling" batteries, five-spoke rims in 16 inches and the new led taillights.
The interior of the BMW 3 hybrid 2016В comparison with its competitors from Audi and Mercedes, the interior of the environmentally-friendly sedan boasts such high-end luxury. A large part of the surfaces trimmed in hard plastic, dashboard with aluminum inserts has red illumination. On top of the center console is located touch screen display the multimedia system and control electronics cars.
In one of the side compartments of the trunk is now set to charge the lithium-ion battery, while the battery itself is located under the floor of the Luggage compartment. It is worth noting that BMW 330e weighs 160 kg more than the petrol version, a total of 1660 kg and changes the ideal weight distribution between axles from 50:50 to 49:51. By the way, the battery will allow you to remotely (via mobile app) to manage the climate control, pre-cooling the car in the heat or warming the cold winter.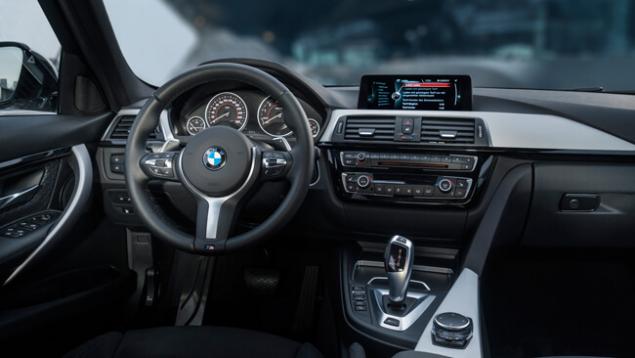 BMW 330e hybrid characteristicity 2016, the 2.0-liter turbo, 184 HP paired with an 88-horsepower electric motor, provides BMW 330e good momentum. Disperse hundreds takes 6.1 seconds and top speed reaches 210 km/h the Maximum speed that can be developed with the assistance of the electric motor is 125 km/h. According to BMW the car can travel on a full battery charge of 40 miles. Running engine paired with 8-speed automatic transmission, transferring all the power to the rear wheels.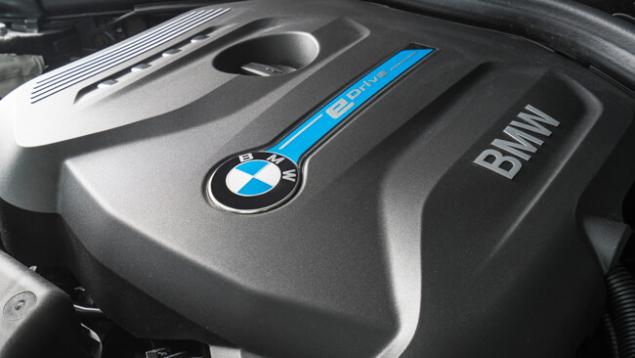 We should also mention the work of the navigation system that automatically calculates, at a predetermined route, where to use the electric motor where the gasoline engine, and where both units at the same time. BMW will receive three operation settings auto: Auto Edrive, Max Edrive and save battery. Last, for the full charge requires from 2 to 3.5 hours, depending on charging source.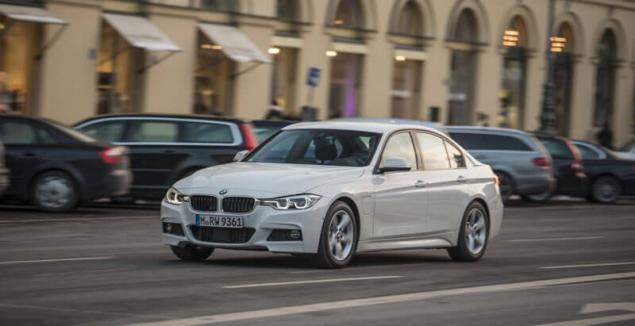 BMW announced the sale of a BMW 330e with plug-in hybrid setup, which is scheduled for summer this year. The initial cost of the sedan will be 44 $ 695. With the release of models into the market of such cars as the Audi A3 e-tron, Lexus ES 300h, Lincoln MKZ Hybrid and Toyota Avalon Hybrid will have a competitor. It is known that the motion of the sedan will allow the gasoline engine with four cylinders and the turbine, which is paired with 87-horsepower electric motor.
The maximum speed is limited by electronics on a mark of 225 km/h. Only for the model will be offered with three driving modes — Auto eDrive, Max eDrive and Save Battery. In order to fully charge the battery branded charger you will need two and a half hours, and from the usual outlets for about seven hours. The cruising range on a single electric range is 22 miles. published  
P. S. And remember, only by changing their consumption — together we change the world! ©
Join us in Facebook , Vkontakte, Odnoklassniki
Source: car4play.ru/auto/bmw-330e-plug-in-hybrid-2016