Alternative green project of the company "HMMY" is called "Plug + Play" — literally "Plug in the socket and play" — represents the point alternative to centralized electric charging stations. The idea that during charging, the driver and the passengers could spend time interestingly and usefully – no wonder that each object will become part of a network of major shopping centers.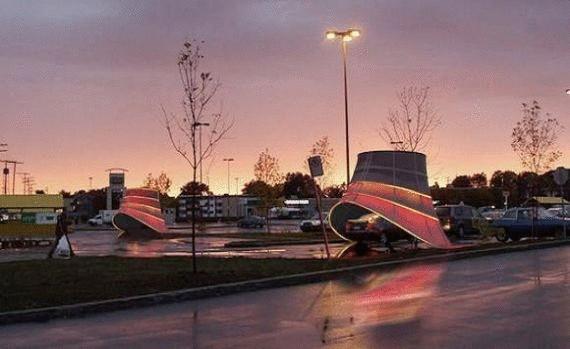 Connect your electric car or hybrid to a power outlet on the time period from 30 minutes (for a small charge) to 8 hours (full charge batteries). Parked in this eco-Lodge, the car owner can spend time on your own: visit the gym or the cinema, make shopping, have a snack or drink a Cup of coffee. It is clear that this situation can be interpreted Vice versa: since you want to have some fun, why not recharge your "coach"?
Station "Plug + Play" is quite compact and fits on two standard Parking spaces. The visual concept is reminiscent of the chimney of the power plant raised the Northern edge for the arrival of the car. So the developers were able to make maximum use of the remaining area, where the greatest amount of sunlight. It could not be more timely, because the entire surface of the station covers the photovoltaic film, which will absorb the sun's rays and then use them. And when charging is complete and before the arrival of the next "de-energized" Autonomous client station will send unnecessary energy to the city power grid.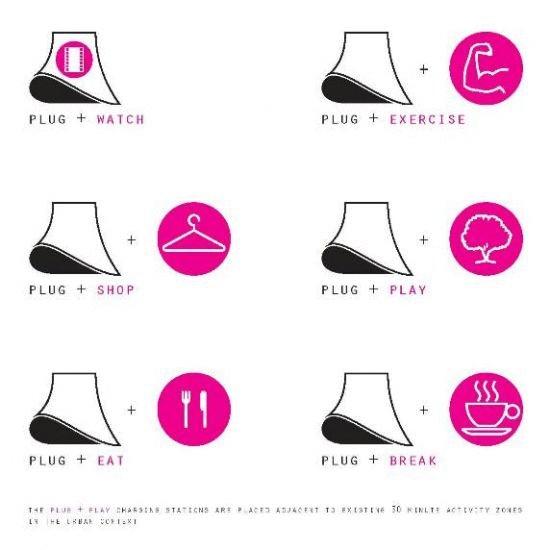 Wall "Plug + Play" just integrate LEDs that show the battery level as the battery fills up, the lights slowly fade. Judging by the presentation, it is not only convenient, but also instructive: "Look, dad, how much time takes charge... but how quickly this energy is spent!", — exclaims the one sitting on the hands of a child.
For the company "HMMY" project "Plug + Play" also became a good advertisement. For over two decades, the company leases an elite municipal property in Los Angeles, and the hallmark of her suggestions is to care for the maximum comfort of guests is the proximity of the home to good shopping, restaurants, art facilities and Nightclubs. Obviously, that's why the bright heads of the employees and came up with the idea to place charging stations "Plug + Play" next to the multifunctional complexes, where they can be taken into account all the needs of the inhabitant of the metropolis.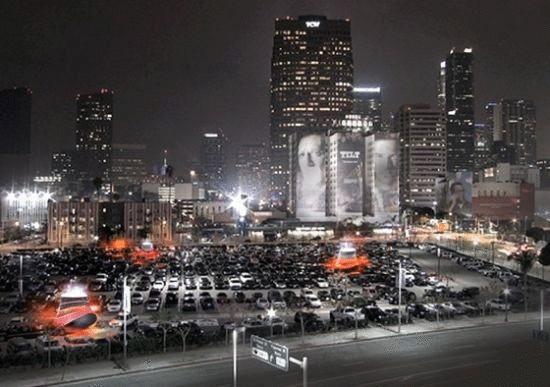 Eco-friendly concept of the company "HMMY" challenges the traditional perception of the possibilities of the use of energy and received the first prize in the competition for the best project charging stations for electric vehicles from "DesignByMany". This is an Internet community-minded and creative people who are familiar with the design design technology. They can cooperate with each other or to publish their own ideas and projects which address both current issues and those that will appear in the near future – for example, increase the number of alternative vehicles on the roads.        
Source: /users/104