I present to you a selection of 14 of the most beautiful natural phenomena associated with the play of light.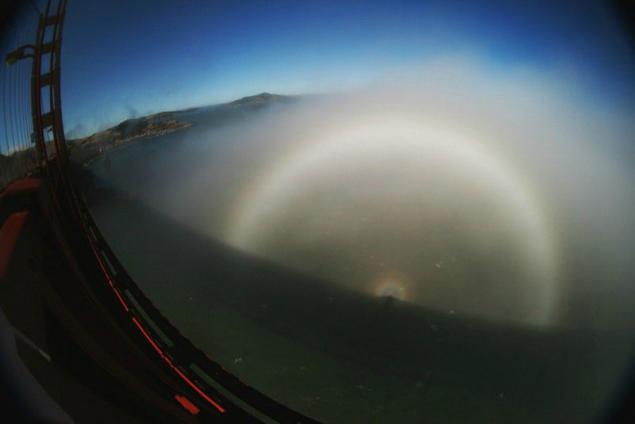 Rainbow wall
More rare atmospheric phenomenon known as "fire rainbow" occurs when the horizontal refraction of sunlight rising or setting sun through a horizontally placed ice crystals clouds. The result is a sort of wall, colored in different colors of the rainbow. Picture taken in the skies of Washington in 2006.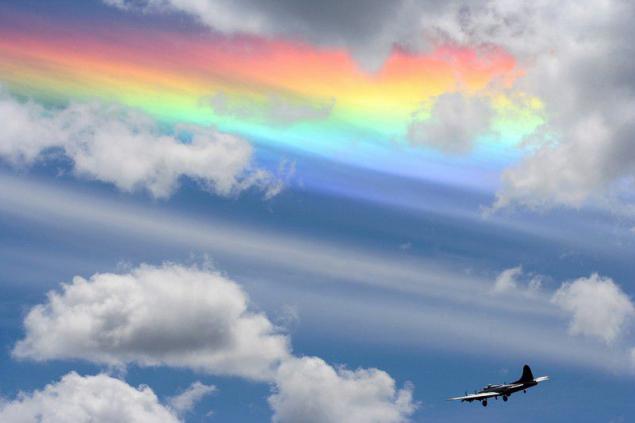 Halo
The sun's rays are reflected off ice crystals at an angle of 22 ° with respect to the Sun in the high-altitude clouds. MISCELLANEOUS PROVISIONS ice crystals can cause modification of the halo. In cold days there may be the effect of "diamond dust", in this case the sun's rays are repeatedly reflected by ice crystals.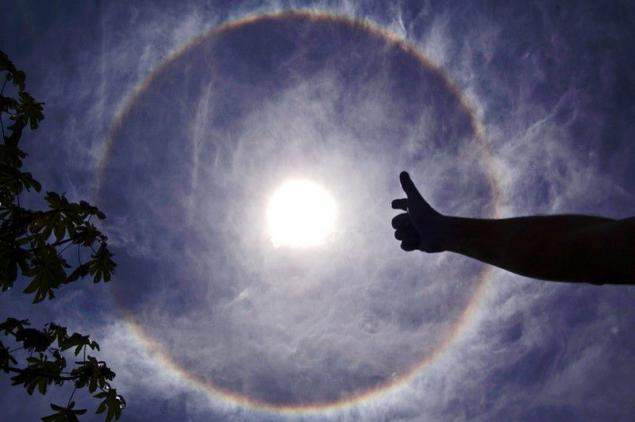 Contrails planes
Jets exhausts and eddy currents at high altitudes converted ice particles in the water. The long white streak in the sky is nothing but the droplets of water in suspension.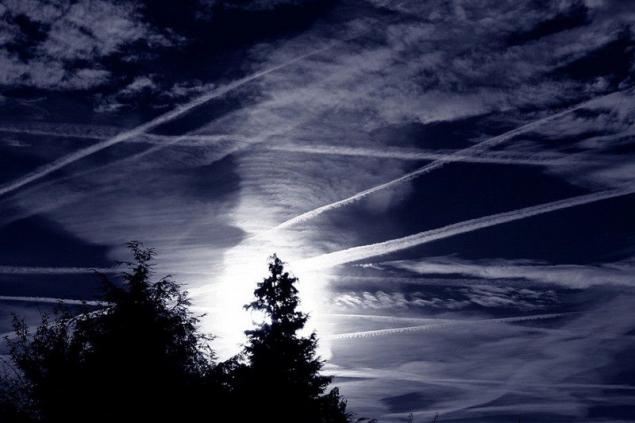 Twilight rays
The sun's rays of the setting sun, passing through a gap in the clouds form a clearly-marked individual beams of sunlight. Very often, these feed the sun's rays can be seen in a variety of science fiction films. This photo was taken in one of the national parks of Utah.