Cigar factories and factories in the Dominican Republic, probably more than in Germany, the small breweries. Each village has a small shop for the sale of cigars, and therefore there are people that these cigars twist. Of course, there are large production, such as Famous Brand Arturo Fuente is produced at a plant in Santiago, in the north of the island.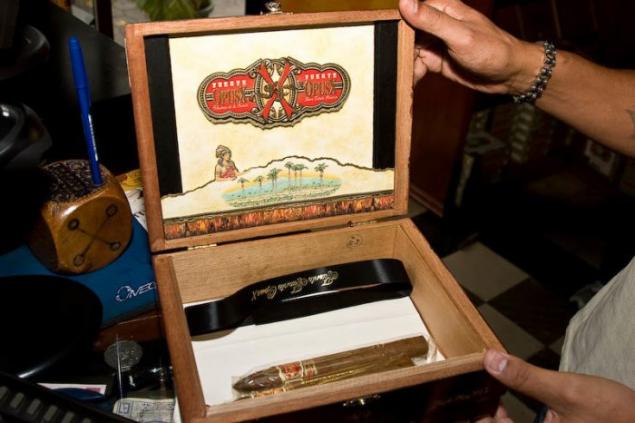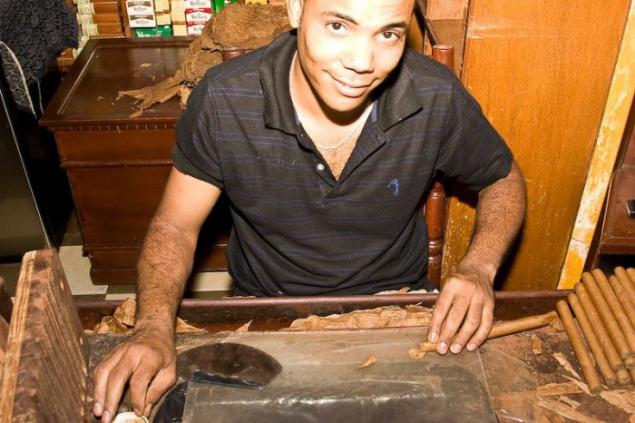 Travel agencies arrange excursions to the next factory and "their" shops, but we decided not to go the simple route and visit the small textiles and very good shop in Santo Domingo.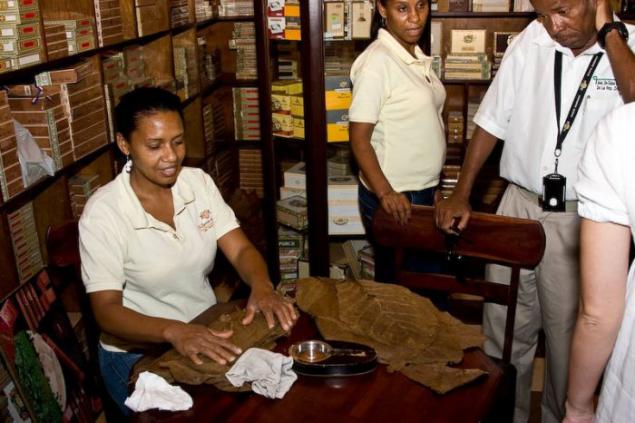 Inspection started with raw materials. Captain Obvious told us that the cigar is made from tobacco leaf. As this list grows and going, we unfortunately could not see (but those who are interested can read an interesting story about this at this link). All sheets are carefully inspected and sorted.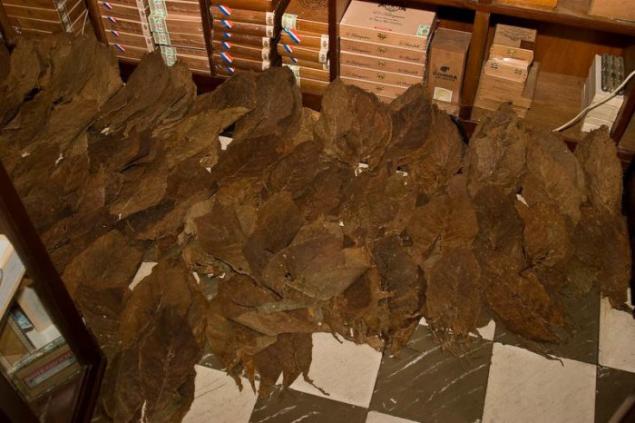 After collecting the sheets were dried in the sun, and then dried indoors. Right on the floor.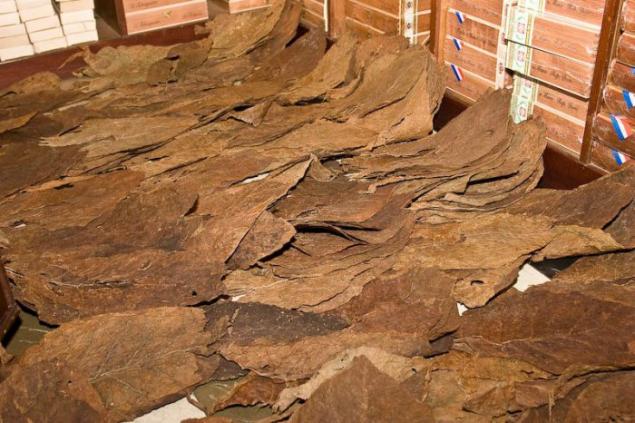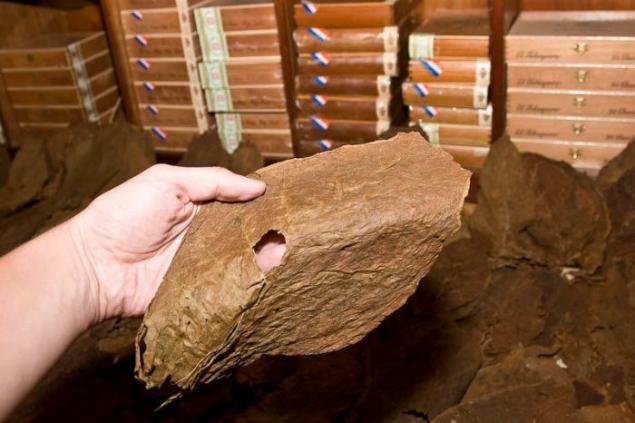 Leaf turns dry, but not brittle. Almost no smell.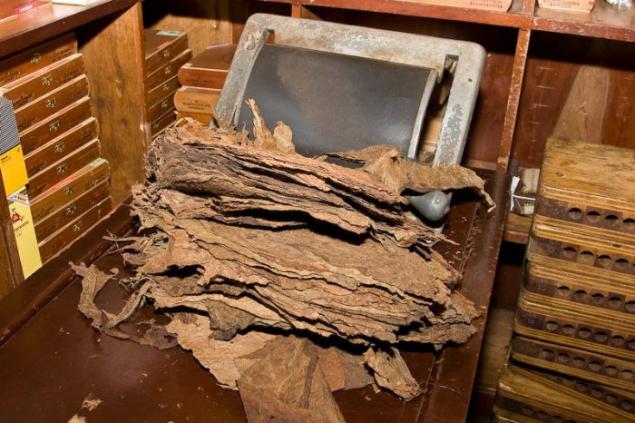 Some sheets are needed to create the right flavor and taste of cigars purchase separately.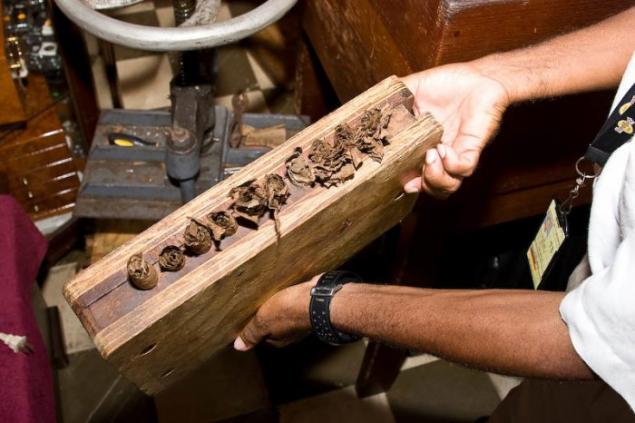 The next and most basic stage - made "cigarettes blank." Filling of the different varieties of tobacco leaves wrapped in a sheet of binder. It turns out that's a "draft", which is placed in a special wooden mold.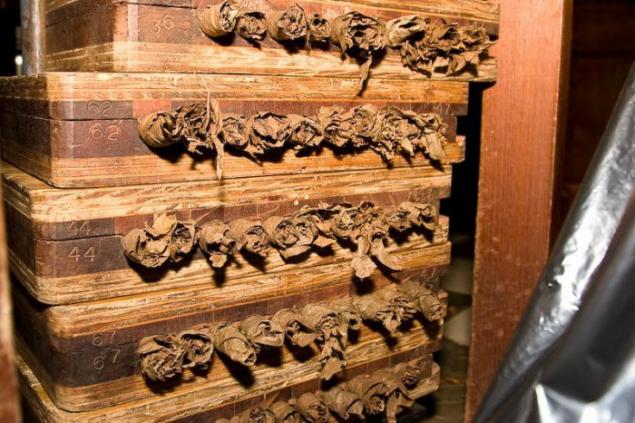 Several of these forms with blanks placed under a special press and leave for a while.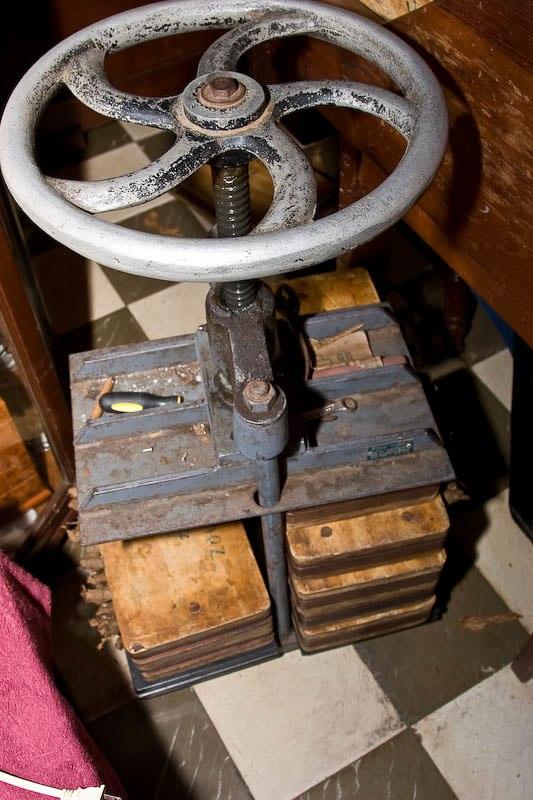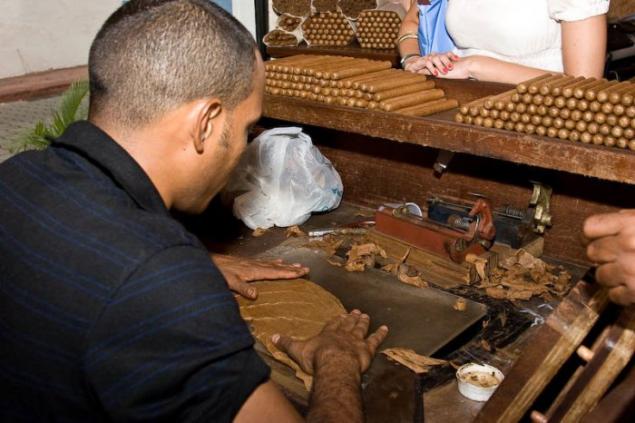 And only then the cause is taken wizard turns into a blank in the cover sheet. Here is his workplace.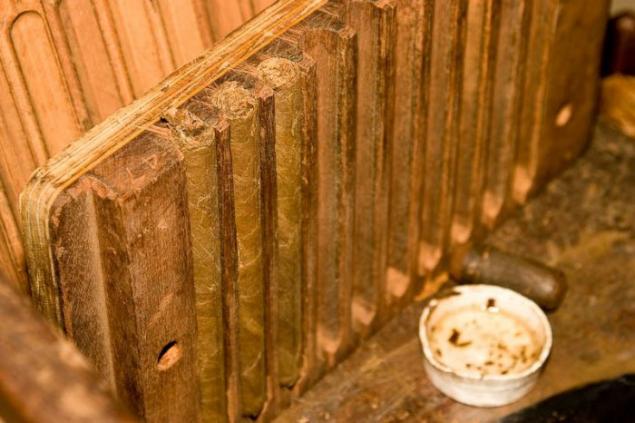 By hand - straight from the tin preform.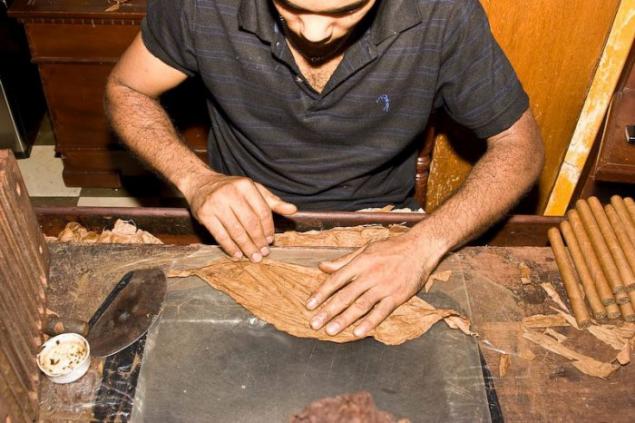 Master takes a tobacco leaf.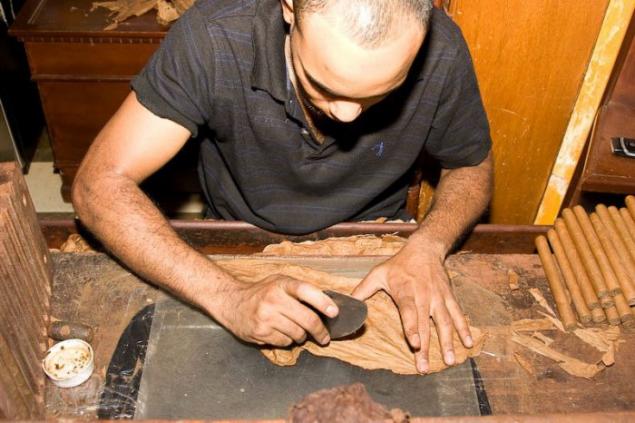 Crop it to the desired size.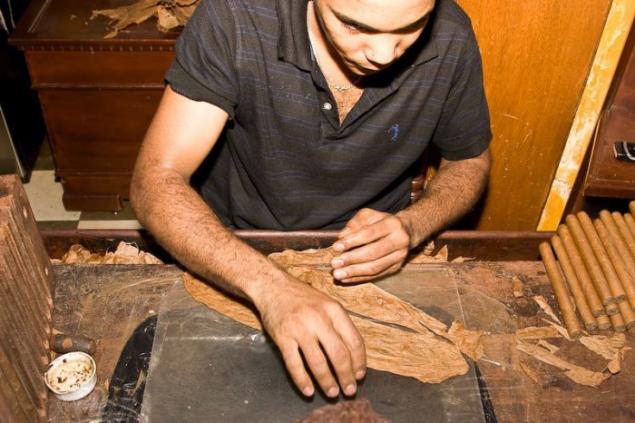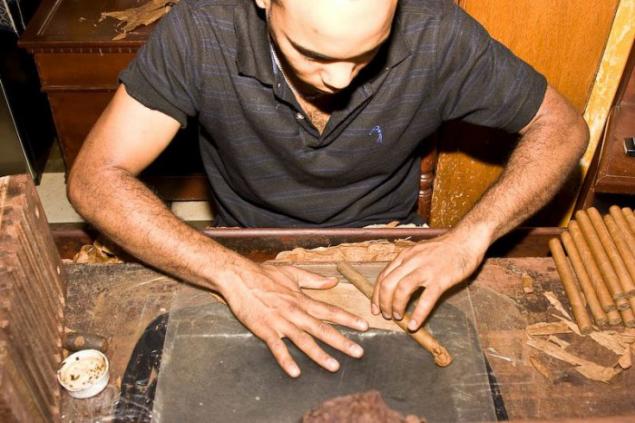 And he starts a little obliquely wrapped in a cigar future.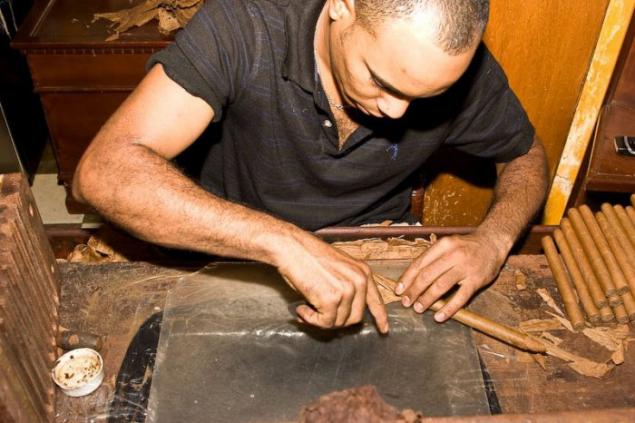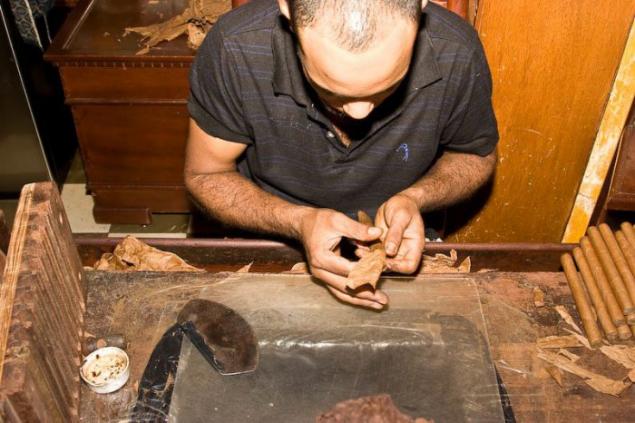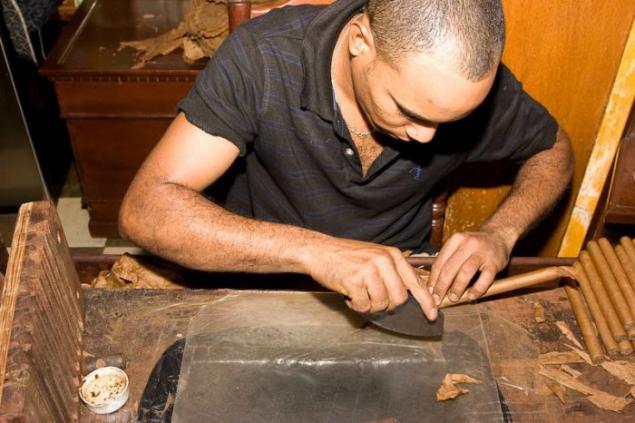 Again, cuts all superfluous and head wraps cigars.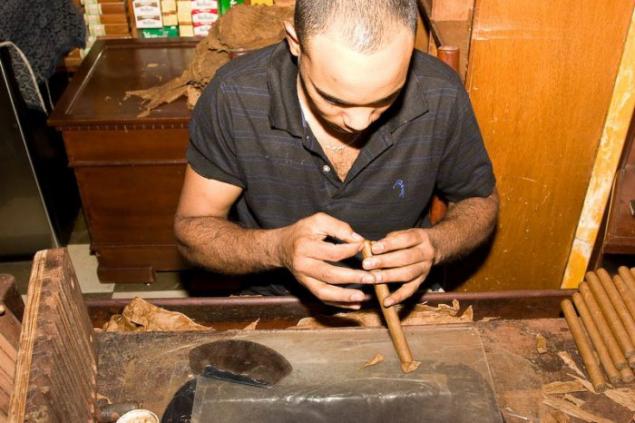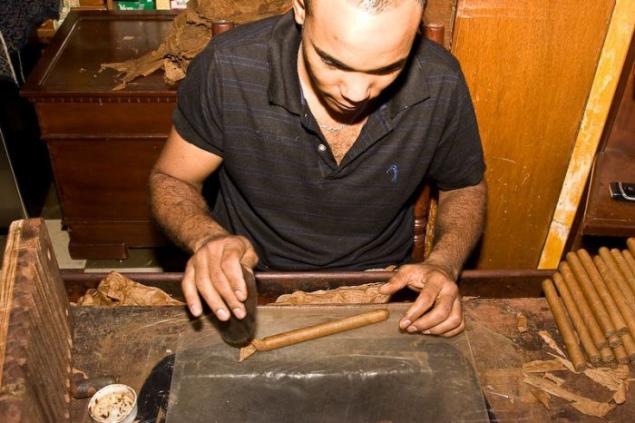 The cigar is almost ready.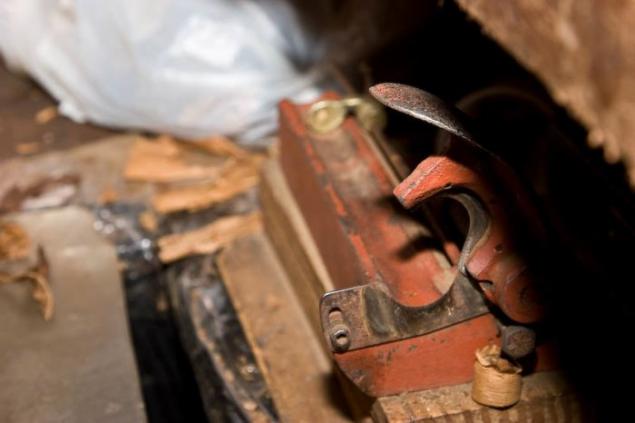 In the depths of a large table gilotinka. She made the final touch - cut leg cigars.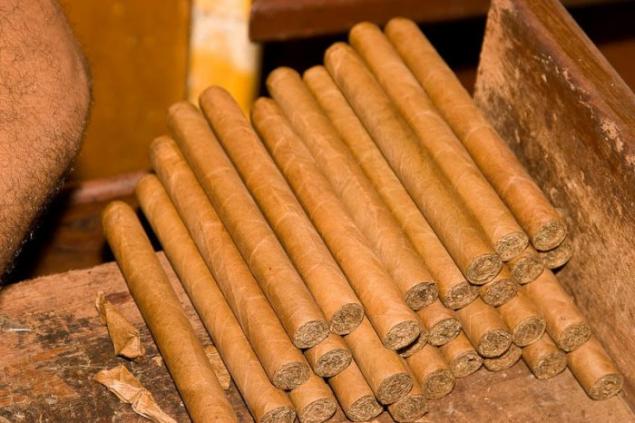 The process brought to automatism. Cigar curls one by one.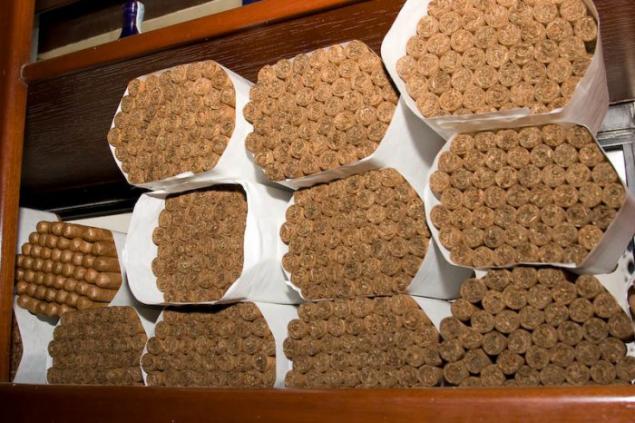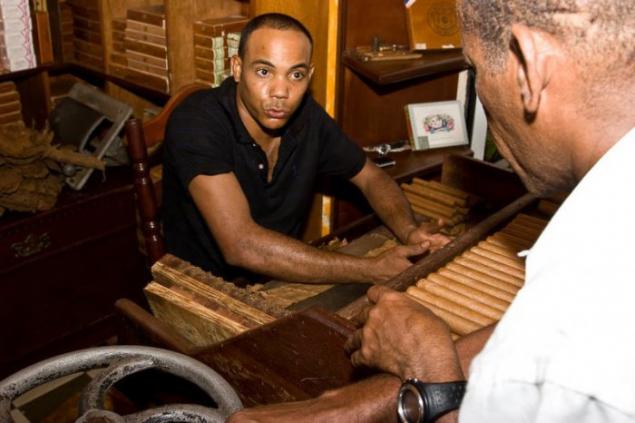 On the day of one person makes 200 cigars. This cigar master Twister 35 years. He made cigars from childhood. It is serious and it is clear that the expert in his field. Unfortunately, communicating with him through an interpreter, as in English, he did not speak. Perhaps some subtleties of the cigar case got lost in the intricacies of translation :)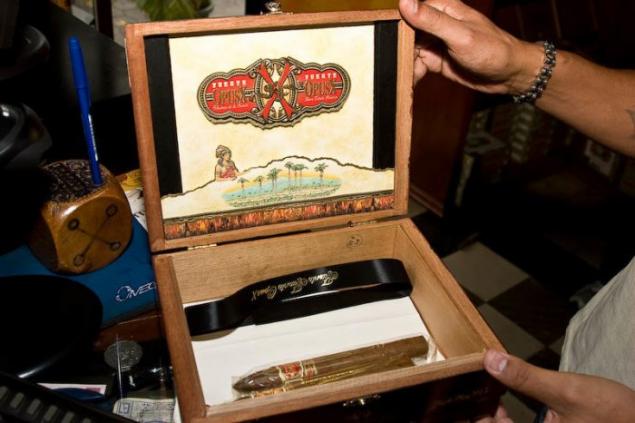 Also, we have shown the range available in the store. For example, it is among connoisseurs who appreciate Arturo Fuente Opus X.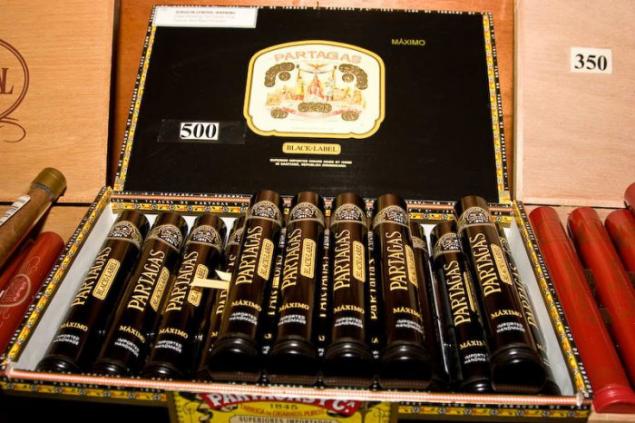 But Partagas Black Label Maximo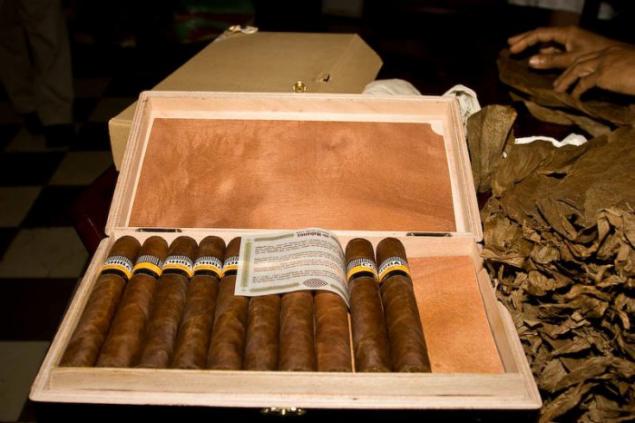 We found here and Cuban Cohibo Maduro Magicos 5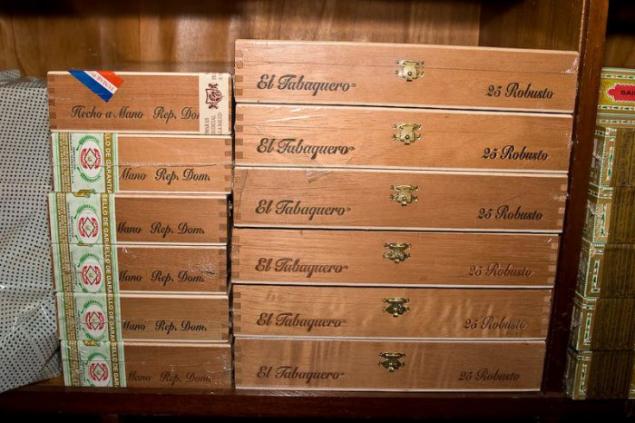 And of course the local brand, the production of which you have seen a little higher. By the way, as it turned out, most of the brands that are sold in our stores cigar (Laura Chavin, Don Diego) made solely on imports.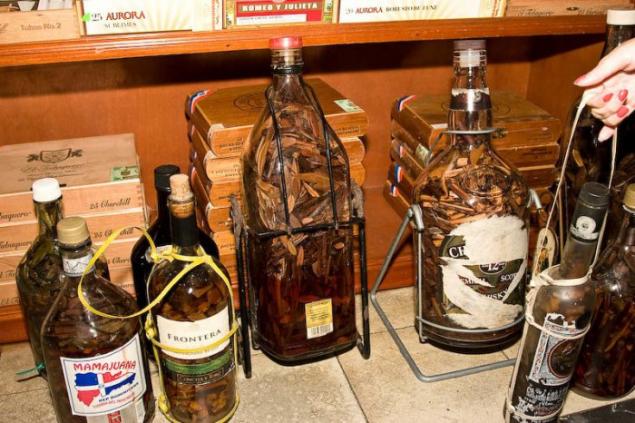 Also in the shop we tried to sell to the local badyagu - "Mama Juana". It is a mixture in a bottle stuffed with all sorts of spices, twigs and bark. Dressed all wine and honey and is drunk as a medicine. The taste of sugary-sweet rolls degrees.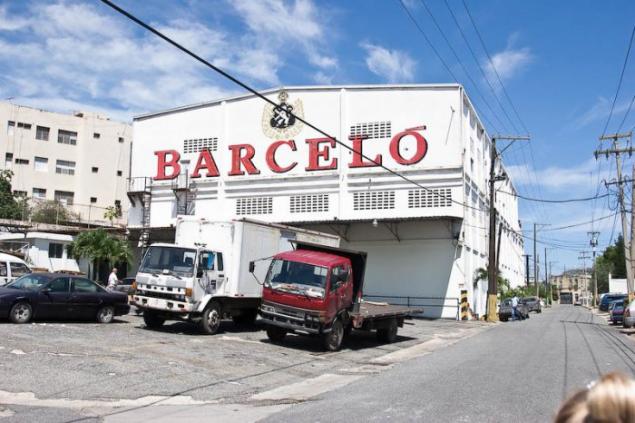 In order not to delay the already long-running story (I understand that everyone wants to see the beaches, and I'm here with their production), except to say that thanks to the ability of our guide to open almost any door, we visited the bottling large-scale production - the company that produces rum Barcelo.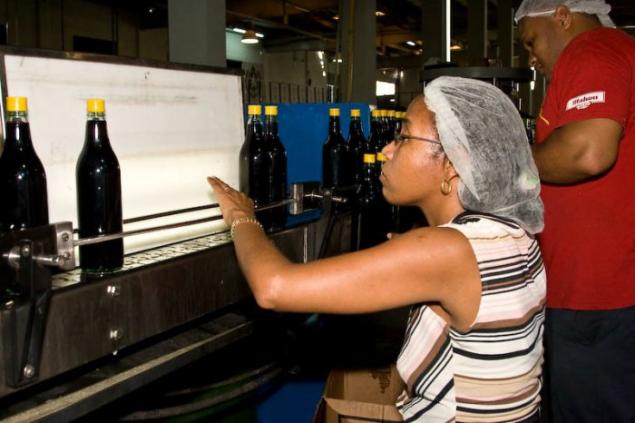 Poured though not rum and wine and Vinegar (wine vinegar), but it became clear that the bottling line is not the most high-tech. For automatic keenly watched a dozen people :)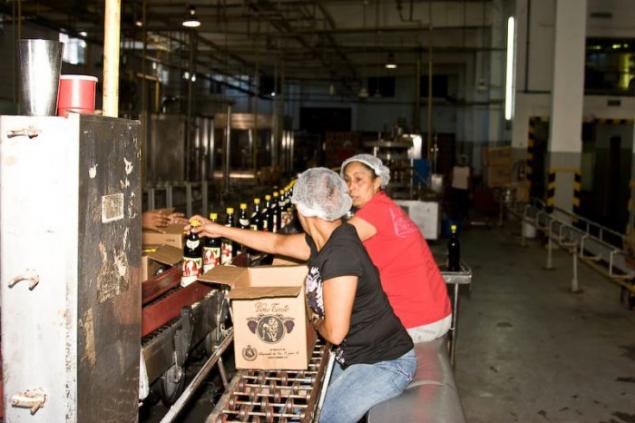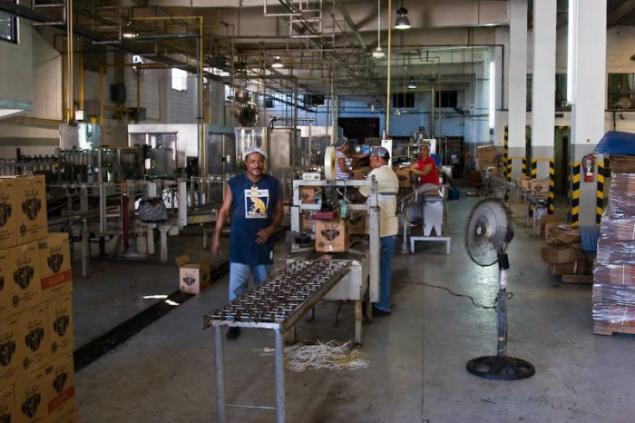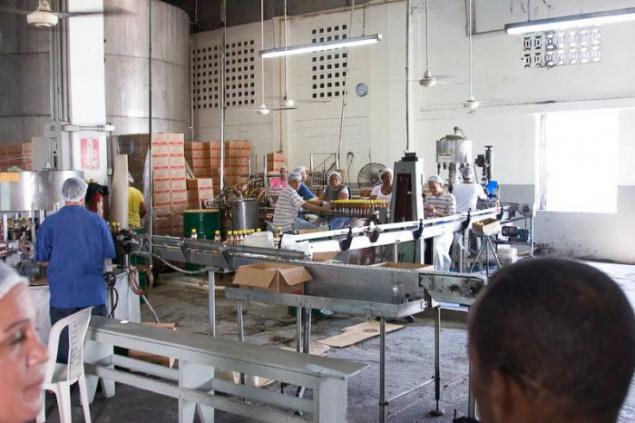 Before the production of rum, we have not got, as he was taken out of the city, and there we will not go.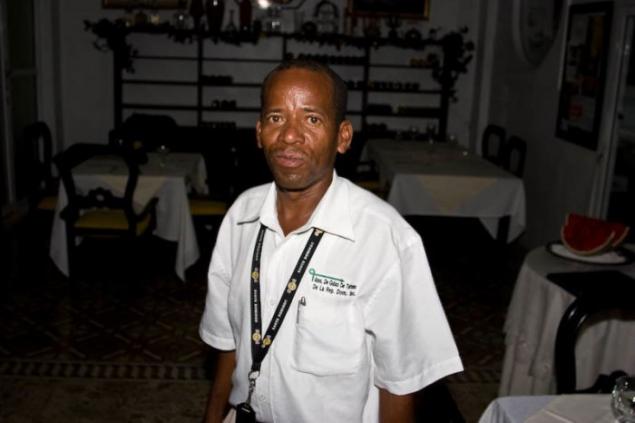 We promised to guide recommend it to our friends in Russia. Recommended - Rosendo. Works in Santo Domingo so many years, it was terrible and present (more than 30!). It looks like he knows everyone in town face.