Bloggers invited to see how the one of the largest departments of the police department of Moscow Duty - Service "02". It is located in one of the buildings at Petrovka 38.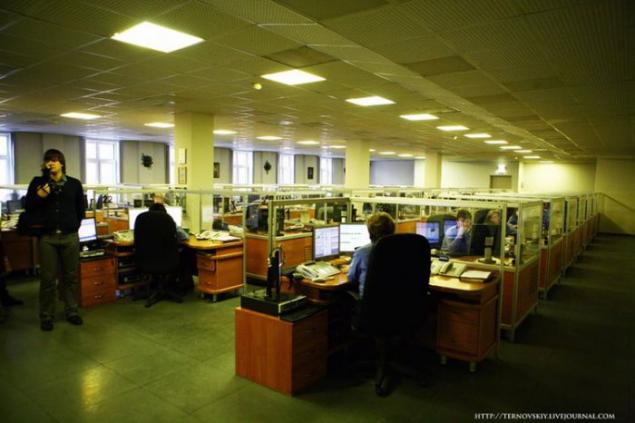 If you have ever in my life called in "02" - that your call is accepted in this room.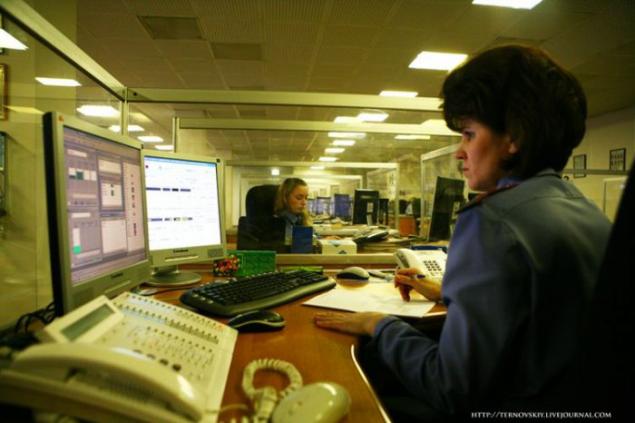 At the same time there can work 40 employees receiving calls from citizens. It seemed to me that such a huge city like Moscow - this is not enough. But statistics say otherwise. For operators reserved 120 telephone lines, the waiting time is limited technically to 5 minutes. During the operation of the entire center of the next individual employee. On her monitor displays all the statistics: Information about classes and free lines, the number of people waiting to be answered and a lot of other information.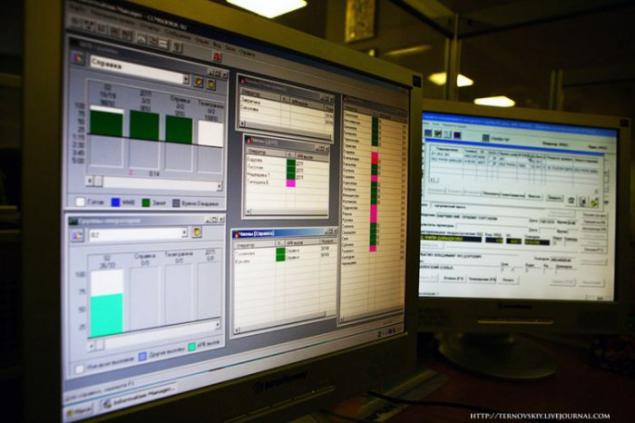 The main objective of the service "02" - fix message citizen, to correctly identify what kind of incident and to which the territorial department is calling, enter all the information into the computer using a special program. For almost 30 years of existence (the service was organized in 1971) developed a classification of the 120 different kinds of accidents. Press the "save" the operator on the special channel sends all the data to the territorial police department, who immediately come to work. Then the operator can see the result of the police, was a challenge to find out false or true. Although it is not in their immediate duty.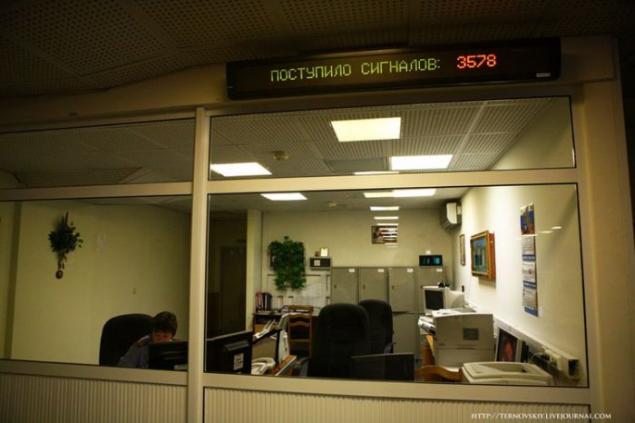 On average, per day comes from 15 to 20 thousand calls. All calls are recorded and stored for 1 month. For very serious incidents shelf life can be extended to a year. Usually about 100 messages - complaints against police officers. 11am. With zero hour has already received 3578 signals. By the way, in the service of "02" is only one employee, speaking in English. And it seems like no longer necessary, because, according to representatives of the divisions - in a few years there were only a few calls from foreigners who do not speak in Russian! Hmm, apparently, they are somewhere else in the call.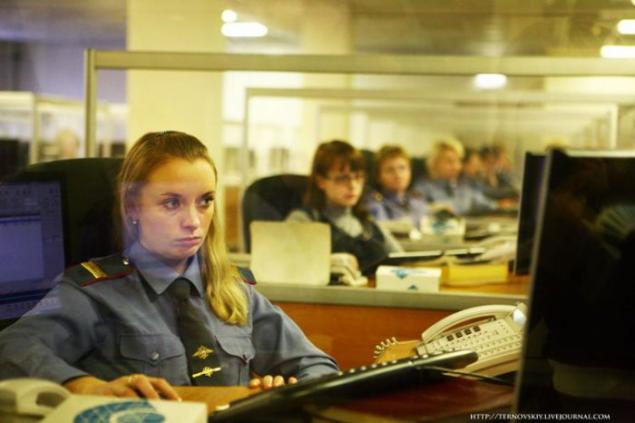 Now in the metropolitan service of "02" is 258 employees and everything - women. 51 employee is on maternity leave. It is said that in the 70s, the then Minister of Internal Affairs of the USSR Nikolai Anisimovich liquor seeing a telephone call center two-meter handsome man holding two fingers up, ordered to send him to work on the street! Since there are only women. A liquor by the way, has committed suicide in December 1983 after allegations of corruption.