Colorful menu may be sufficient for most visitors of restaurants around the world, but not in Japan. Here the image - that's all, and before you bite people want to see how it looks that they are going to order. And here comes into play showcases with naturalistic plastic dishes ...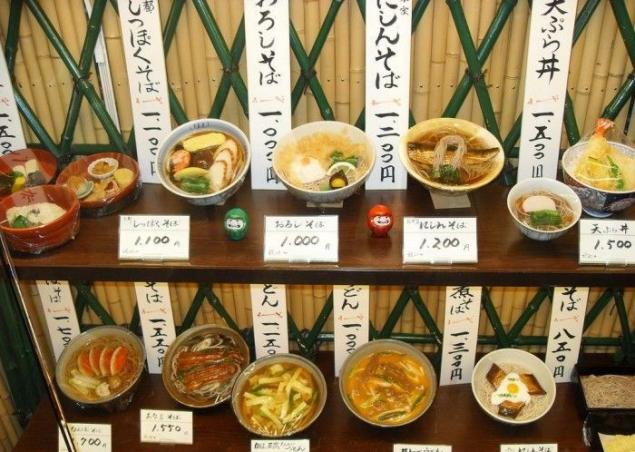 Manufacture of plaster casts of dishes in Japan can be traced to 1917, but in 1926 one restaurant owner decided to put them in a glass case to attract visitors. His idea has been very successful, and people poured into the shaft of his institution in the hope enjoy the delicacies on display in the window. And soon his example was followed by other restaurant owners and food manufacturing dummy become a lucrative business.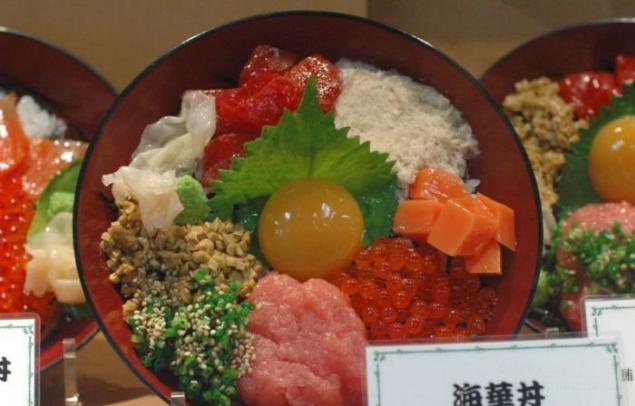 In 1932, Iwasaki Ryutso (Iwasaki Ryuzo) founded the company in the manufacture and sale of plaster casts of dishes for restaurants, and now his company is the best manufacturer of plastic dishes. This is a very lucrative business, studies show that its revenues amount to billions of yen. For making plaster casts perfected for all the best restaurants menu spread to one million yen.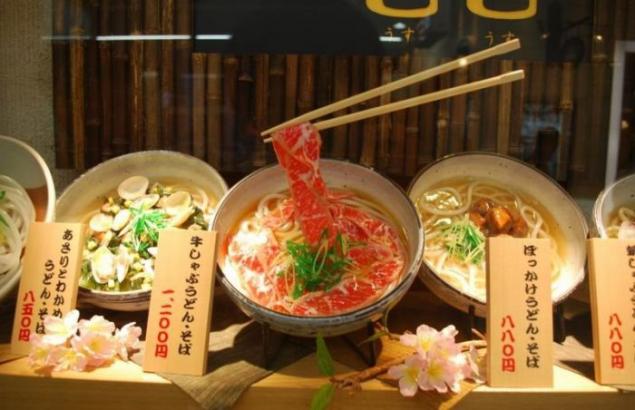 Once dummies dishes made of wax. The wax is melted and poured into molds made of piping (jelly seaweed), now used for the manufacture of silicone molds, filled with liquid plastic, followed by heating to solidify. Modern materials and technologies make it possible to achieve a more natural kind of dishes.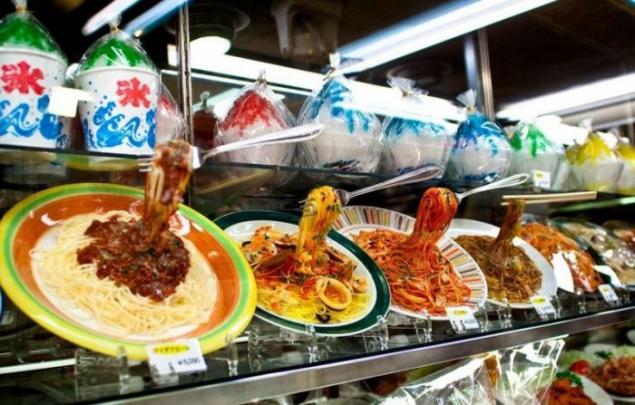 Restaurateurs refer to manufacturers casts the dishes or products and photographs, copies of which they want to receive. The silicone is poured on the disk and solidifies in the mold which is then filled with liquid plastic and installed in the furnace. After this, the most important thing - registration. Arsenal artist for the production of plaster casts include oil paints, conventional brush, spray guns, knives and carving tools. However, the artist has its trade secrets.