Summit Bayrasharya was nine years old when she became Kumari Devi - "living goddess". The word "Kumari" literally means in Nepali "Virgin." "Living goddesses" are not attained puberty very young girls who are considered to be the epitome of the Hindu goddess of power, Kali. They worshiped in Nepal as the Hindus and Buddhists. Summit has been appointed the new Kumari of Patan city last year after its predecessor, Chanira Bayrasharya, which was sixteen years old, has reached maturity, which means that it is now considered unclean.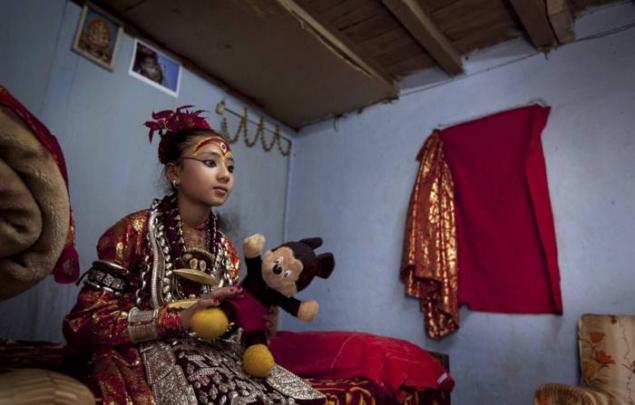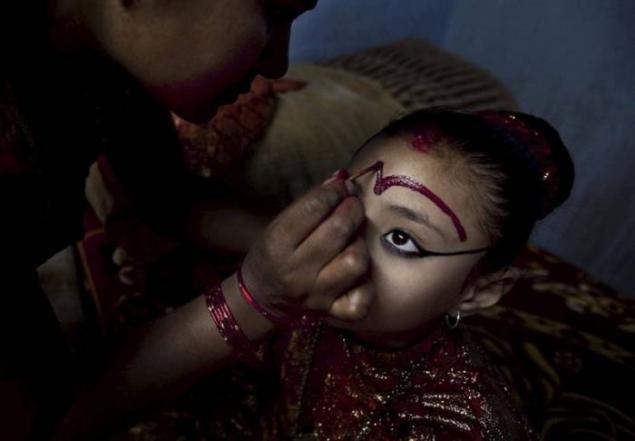 Purna Sova Basharya, mother Kumari Summits Bayrasharya, puts makeup on the girl's face to take part in a solemn procession to the Kumari Ghar in the city of Patan, Nepal on April 7.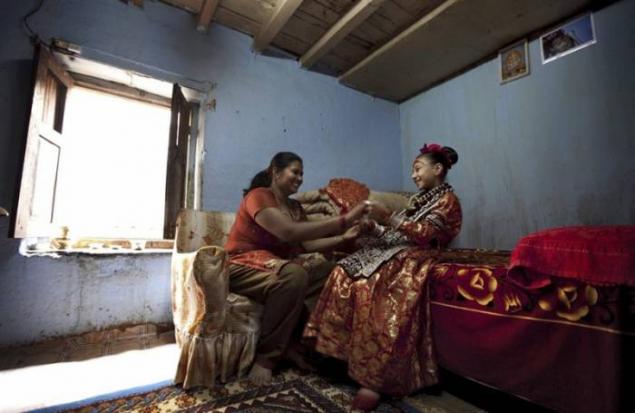 Goddess Kumari and her mother.
Becoming Kumari in October 2010, the Summit could no longer go to school, play outside, and her friends have no right to touch it - all these things can make her ritually impure. School St. Xavier gave her a computer where it can play in the game to use drawing program. Along with the computer, Executive Committee of St. Xavier's School offered free education to young Kumari. Teachers come to the Kumari Ghar, mansion living goddess to give the girl the lessons for three hours a day. At the weekend, the Summit can invite friends to play with her in the house.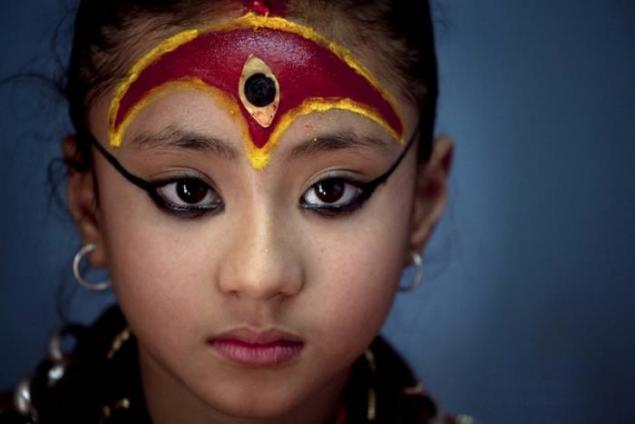 Kumari Summit Bayrasharya before participating in a solemn procession to the Kumari Ghar in the city of Patan, Nepal.