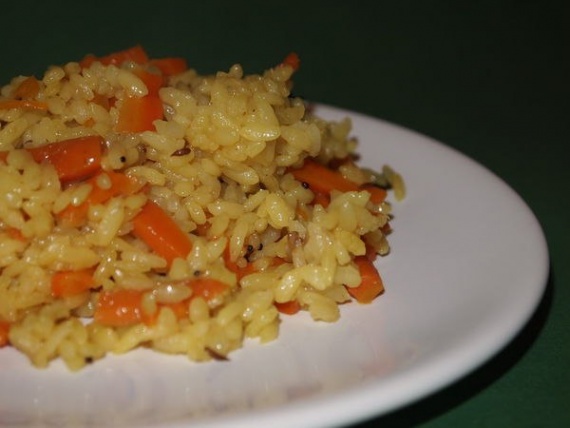 Ingredients:
Figure
seasoning for pilaf (can be purchased at any store)
Bow
carrots
Dried basil
turmeric
garlic  
1. Cut the carrots and onions, fry in a pan with all the addition of turmeric and basil.
2. Add the rice to the pan and fill with water. Salt and pepper to taste, cover with a lid.
3. When the rice is half ready, add seasoning for pilaf and chopped garlic, cover with a lid and bring to a simmer cooked.