Nothing lasts forever in this world, and man is no exception. In the West it is a normal phenomenon is to scatter
the ashes of the deceased
over the ocean, for example. And some cherish the urn with the ashes of a beloved relative passing as an heirloom from generation to generation. Not surprisingly, in the end, someone has invented another version of this reverent tradition.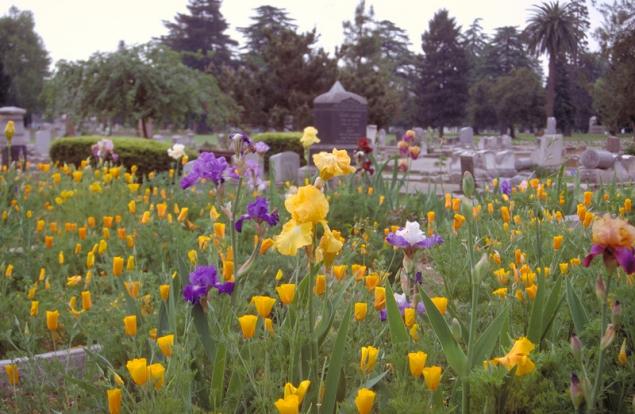 Can someone this idea may seem strange, however the age of the jewelry is much longer than human life. So why not make a piece of a loved one in a memorable thing?
Ashes merseguera use of human remains extraordinary way into the team of scientists from the Swiss company Algordanza. In 2001 was made the first
artificial diamond
from the remains of the deceased. Under high pressure of carbon contained in the dust, made of precious stone, unique in its structure.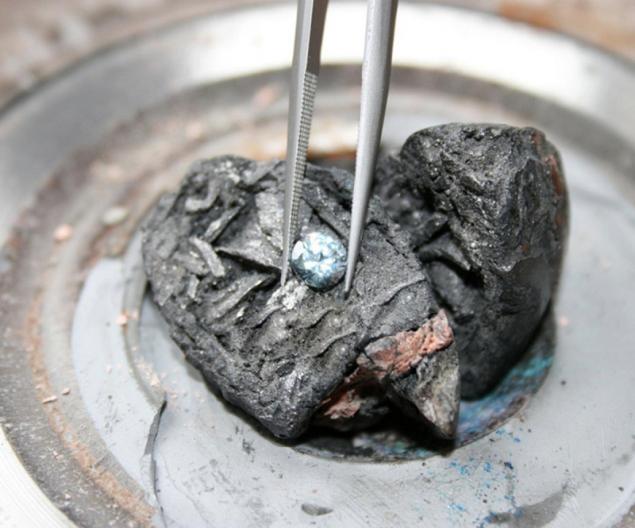 This diamond can be put in the ring or anniversary pendant, however, the fun is not cheap. The smallest diamond is worth 5 thousand euros. It is worth noting that from the ashes of a person weighing approximately 80 kg it is possible to manufacture a precious stone of 1 carat in any shape and color.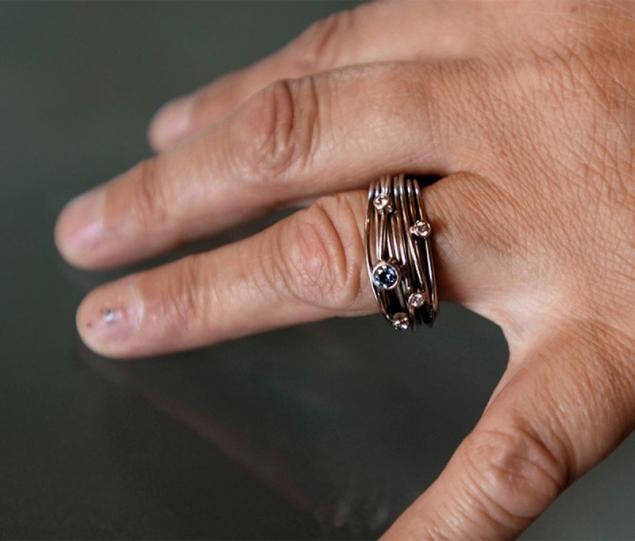 For those that wants to make the ashes of their loved ones in the product easier,
the artist merry Chickens
from California can make elegant ornaments of glass and ash in the form of beads. As she says the girl, for her this work is not so much business as an opportunity to help people not to part with loved ones even after death.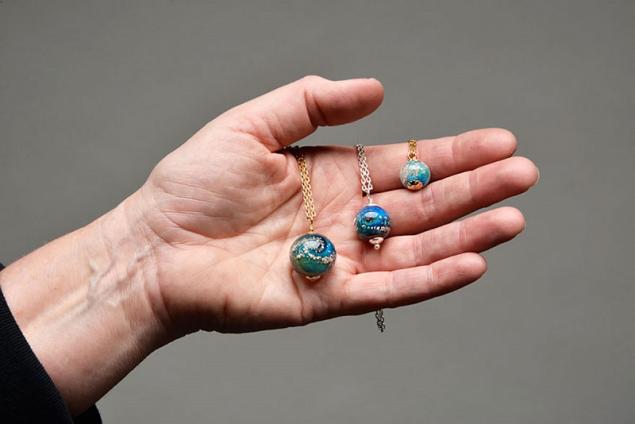 "Now I realize that these decorations gave my work new meaning. It is a way to show respect for the dead and to calm the remaining to live", — says the artist. Merry produces commemorative jewelry entirely by hand and performs only one order at a time.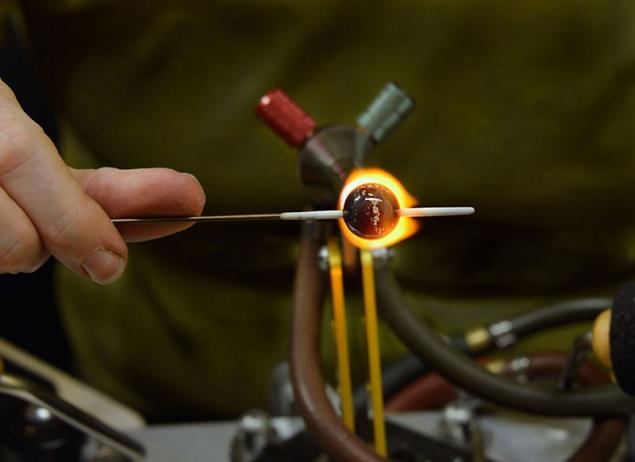 "The glass melts and forms a round bead. When I add the dust, it swirls in a wonderful spiral. After I wrapped the ornaments in a layer of transparent glass. Glass and ashes become one" — says about his work, merry.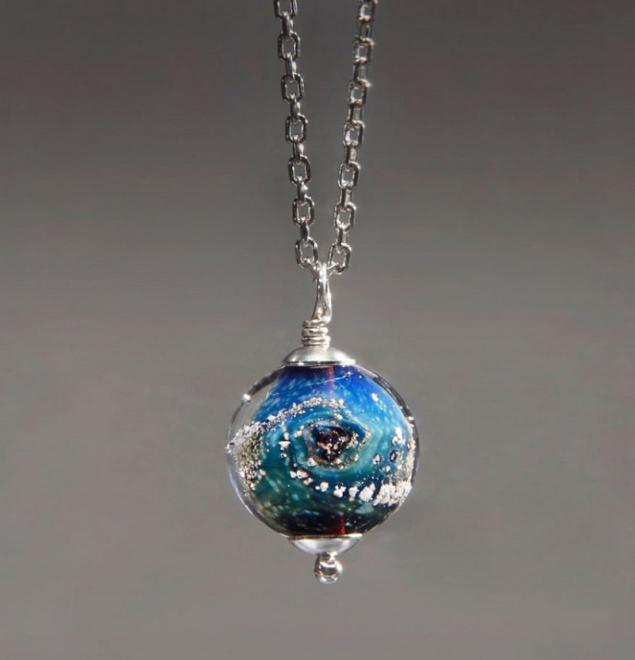 To manufacture a commemorative bead takes half a teaspoon of ashes. In each letter with the order, the girl asks to attach a picture of the deceased and a brief information about it. Someone like way to honor the memory of the deceased sound sacrilegious, but it is impossible not to appreciate the beauty of these mental creations.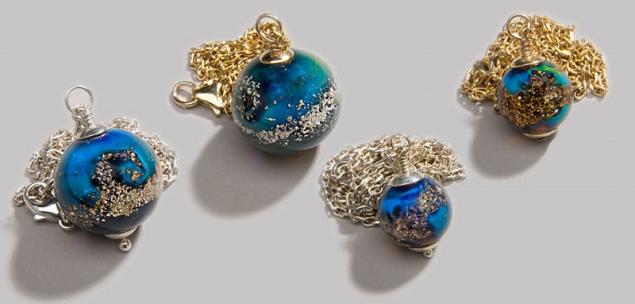 But
the company Artful Ashes of Seattle
creates memorials to the dead in the form of crystals from the dust and two-tone glass. This is a touching opportunity to have a particle of a loved one.
Jen, we are so glad you're enjoying your memorial! #artfulashes #heart #memorial #sunset #love #family #remembrance #urn
Publication from Artful Ashes (@artfulashes) 22 Nov 2016 12:55 PST
Skilled craftsmen will sign
of human remains after cremation
in a mass of glass giving crystal any form, be it a bowl or a pendant in the shape of a heart.
A beautiful heart cooling on the rod for a moment before the finishing stage. #artfulashes #memorial #heart #glassstudio #glassheart #foreverinourhearts #glassart #hotshop #artists #glassartists #urn
Publication from Artful Ashes (@artfulashes) Jul 18 2017 at 1:32 am PDT
The cost of this product is about $ 180, and for its production will require just a tablespoon of ashes.
Thank you for sharing this wonderful image of your Angel Wings Pendant, Mary Elizabeth. We hope it helps you hold your Nan close. #artfulashes #memorial #angelwings #pendant #love #loss #remembrance #urn #blessing #necklace #ashes #glass #gold #24k #goldfoil
Publication from Artful Ashes (@artfulashes) Jun 4 2017 11:41 PDT
This is a strange way of handling the ashes of the dead does not end there. Someone intends to bequeath, to be sent to another world with fireworks, and someone wants to turn into a vinyl record with your favorite song on it. Would such a "fashion" to us in the near future, is not known, but it looks much nicer tombstones and cities of the dead.
How do you feel about such an undertaking? Definitely post your thoughts in the comments, but the article don't forget to tell your friends.
The author

Christina Mironyuk Fan of painting, especially Monet and Klimt. Loves movies, appreciates the music on vinyl. The architecture and sculpture that inspires inquisitive personality round the clock! Christina has been studying digital technology for prosthetics in dentistry. The girl chooses minimalism and simplicity in the interior, and in life. Inspiring mountain view and the book "Twenty thousand leagues under the sea" by Jules Verne — that is necessary for the happiness of our charming author!