How to choose the right apartment?
Today, developers offer a huge selection of apartments of different types — studios, one, two or three bedroom and even two-storeyed. Every person who is interested in data issues faced with their certain needs. Someone need the apartment for subsequent lease, someone to stay alone, someone chooses for his family of three to four people, and someone needed to place it in a big family. How among such a variety to choose apartment right? The real estate market offers a huge variety of options, you can buy an apartment in vyborstroi.ru in the Kominternovsky district of Voronezh.
You first need to determine how many rooms you need for a comfortable stay, so family members do not interfere with each other and everyone had the opportunity to retire in his corner of the room. So if the family has children, especially school age and older, they need a place where they can focus on learning, where it will be comfortable to do homework given at school, and which will not distract. Parents also need in my room. Therefore, it is advisable to choose an apartment at least two rooms. Its area will depend on how spacious the room you prefer. Because some people prefer small and cozy rooms, and someone, on the contrary, is not his life in close walls. However, this issue should be taken into account in times of increasing cost, is directly proportional to the size of the living space.
What apartment to choose, if a few children.
Sometimes children's room in the apartment but only one is usually for small children, which is much easier and more interesting to spend time in the room together.Not scared to sleep, it is possible to do together, playing, fooling around and keeping secrets. However, everything changes with age. The man is such that he needs his own area where you can relax, work, store their own personal belongings and not worry about the invasion of personal space. So when the children grow up, it becomes urgent problem of their presence in the same room. However, not always happens so, it happens that they all live together, yet did not disperse to their own apartments in older age.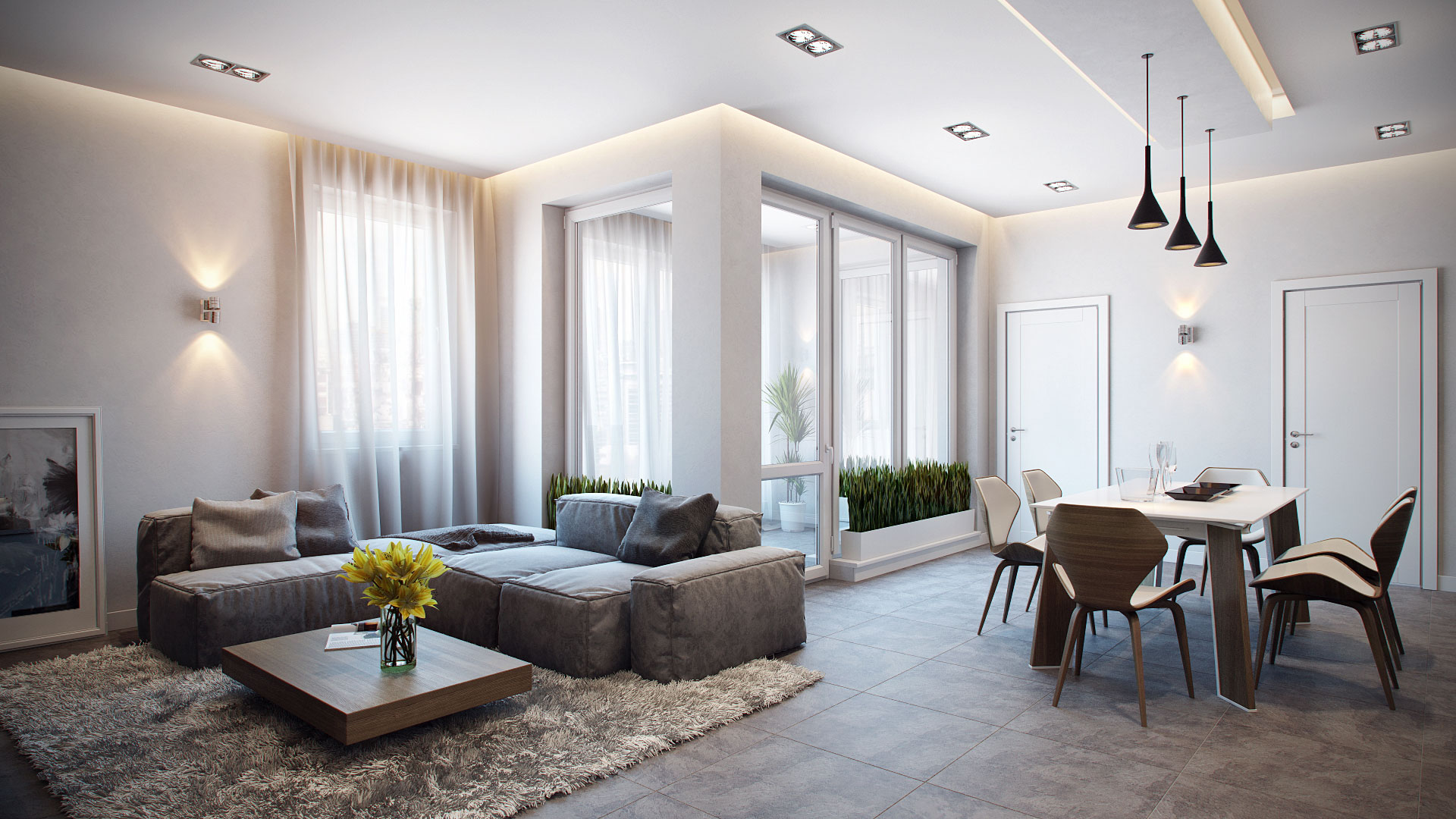 Which apartment to choose, if you plan to live alone
If you plan to live alone, it is a very comfortable and cozy apartment will be a Studio. They also vary in size, but offer wide scope to your imagination — it is possible to implement practically any layout. In the Internet you can find a huge number of options of placement and zoning of such areas, they look incredibly comfortable and modern. To make different zones can be in different styles, therefore it will visually seem that the room really isn't one.
How to choose an apartment to buy, if you do not need a large area?
One-bedroom apartment is ideal for a small family although plan and their area, too, is different. This option is normally preferred by people who buy an apartment for subsequent lease. Odnushki willingly remove students, if in your city there are universities, where many students and families who have no financial capacity to acquire its own housing. So finding tenants will be easy, if the apartment is needed for these purposes.
What floor to choose an apartment?
Many are also concerned with the question of how to choose the right floor for the apartment purchase. Very few people like to live on the ground — the constant peeking into Windows, and sometimes that is not only peeking, sometimes in the apartment penetrate through Windows, causing the need to put the grid, protecting their property from the unexpected penetration of intruders. And beneath the living space cooler. Summer is only a plus, but in winter have to stay warm. Another problem is the presence of unpleasant odor that is associated with the proximity to the sewer. People who choose an apartment on the ground floor, often are forced to make such a choice because of health problems. Lift not always working, and the elderly difficult to get to the upper floors.
Young people today prefer to climb higher and to arrange their nest upstairs is beautiful — spectacular views of the city, always warm, and not get mosquitoes. But at the top to choose the room is not worth it — the unbearable heat is guaranteed.
That is why the most successful options have long been the intermediate floors from about 4 to 7, not too high, not too low.
If the apartment is not in the building, and from the secondary housing, then you should definitely like the decor and atmosphere of the apartment. Note the repair in detail, the condition of plumbing and pipes, ceilings and walls as well as floors. Do not choose the room which are obviously in need of repair — for this you will spend a lot of nerves and money.
Before taking this important step and to determine the priority of the options is to read the reviews about how to choose an apartment, and can even listen to videos of experts in the field of real estate, which will tell about all the pros and cons.