Without women, the business will not be effective,
and this is not my opinion, but the result of research by the International labour organization (ILO). Now, many creators of large projects tend to include women in their teams, thereby improving the performance of the project.
In fact, watching the actions of these virtuosos, many men simply amazed to think that they are able not just to listen and hear, but also feel and just know. Because there are no quick and rash decisions, careful approach to the formulation and implementation of tasks ability to open to subordinates the most important features and to adapt them work.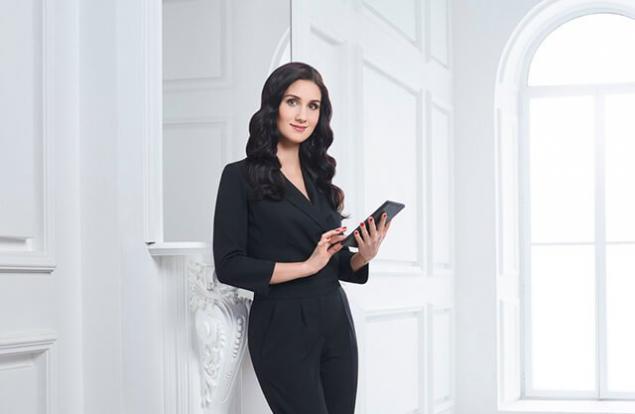 But, despite the fact that truly effective business model without women's participation it is impossible to build, the total number of top managers in the skirts long as a minimum.
The ILO calls the specific number is not more than 5 percent of the CEOs in large companies are occupied by women.
What is the reason for this? Gender chauvinism, or something else?
While on the light appeared my daughter, I think about whether it is possible to combine family and career, thought the answer is obvious. Interview successful, well-groomed and confident of fame and fortune even more convinced me in their own right: doubt – this is nonsense! It is possible, without difficulty, to be successful always and everywhere!
I went even further: they have convinced themselves that for a family of successful working mother is much better. After all, how to educate their children and husband feel that they have deprived you of such an important part of life? Condemn them to a permanent sense of guilt and remorse? No, I don't let this get to me! Children with complex, confident in the fact that the mother was sacrificed on the altar of their sacred childhood – it's stupid, pointless, and outdated!
Beautiful justificatory picture, able to convince anyone. And this, it should be noted, worked, and quite long...
The daughter grew up, I managed a major firm, my results fully satisfy the founders, the profits flowed. His beloved daughter had everything: the best teachers, fashionable children's garden, luxurious toys about the top-notch number, and every six months – vacation with their parents. The feeling of self-righteousness and harmony in the family filled me, sometimes even spilling over the edge. But this complacency vessel easily knocked over the handle of my six-year-old little girl, who learned to formulate my thoughts and I finally heard them...
New Year's Eve. Binding ritual: a letter to Santa Claus. I'm prepared to help my daughter in the correct description of a new gown for the doll or set the young artist, but Olga clearly stated:
I don't want toys, I have too many of them.
— What wants my daughter? – I went on to play in the Almighty mother.
— New house and to live there...
I was gripped by real fear – the daughter wants to live with us? The best psychologists, and immediately! It's just a crash!
— And what house is this? That it differently? – I began to ask leading questions.
— There is, and it never ends.
Is that all?
— No. Yet there is you. But you don't go to work, because the house is still there and money is no longer needed. Well, it's a magic house!
My tears do not dry all night. Collapsed all at once. My bad baby, bad to me.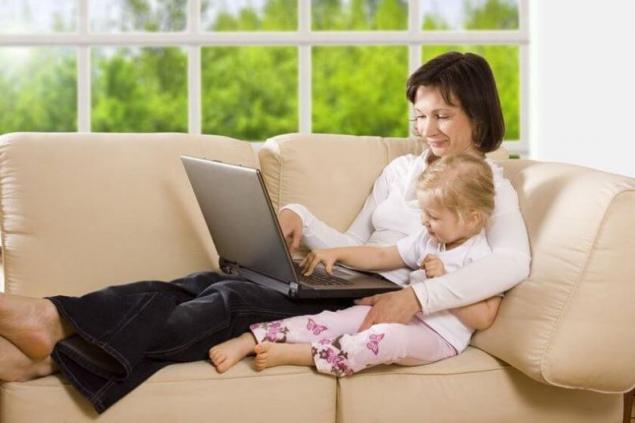 The indicators that I was so proud of turned out to be nothing. They need my founders and I to narcissism, and in fact is zilch.
My constant presence near for my daughter is more important than collectible toys and expensive teachers.
The notorious issue of choice, which I once so successfully and easily decided, once again stood in front of me... But I lost heart and began to act in half-measures.
Came into work a little later. Has gone before. Often get out, visit and have a walk with the daughter. Attended joint classes in drawing. And just lying beside him on the sofa, talking about everything. I did it! I was able to combine the very successful and beautiful ladies with screens and covers! Around again reigned harmony and everyone was happy.
But, as it turned out, lucky was still not all. Told me about this mobile phone. He called increasingly, the voice it became more insistent, and discontent in them was obvious. The founders said, when I'm at work. Employees are treated with urgent issues. Had to write letters, open the laptop, hanging on the phone. Daughter sadly watched all this and asked: "did the uncle from the phone do not understand that my mother is at home WITH ME." Alas, they didn't understand. And then I asked: "And do I really?"
The combination of failed...
The final choice helped me to do son: the second childbirth has shifted the priorities completely.
Andif you ask me today, do I have to do that notorious choice, I will reply confidently – it is necessary.
Is it possible to combine? Then I still could not decide. In the case of more serious business to rush between work and career does not work, that's for sure. Big money mothers with children not wanted there own values and objectives.
And here is a small, quiet, family business they are very useful. It is easier to be flexible and find time for, it is easier to maneuver. While this hypothesis is at the stage of inspection and to give a precise answer I can't.
From myself I can say that
the Golden formula 70% to 30 %
has not been canceled. What is more important here and now 70 percent of the time, the rest – 30. This is the easiest and surest way to strike a balance.published  
Author: Pantyh Daria
P. S. And remember, only by changing their consumption — together we change the world! ©
Source: //premiumconsulting.ru/