A new report says that, despite the success of Silicon valley in unmanned technologies, are more likely to create a drone is still in Detroit, namely Ford and GM.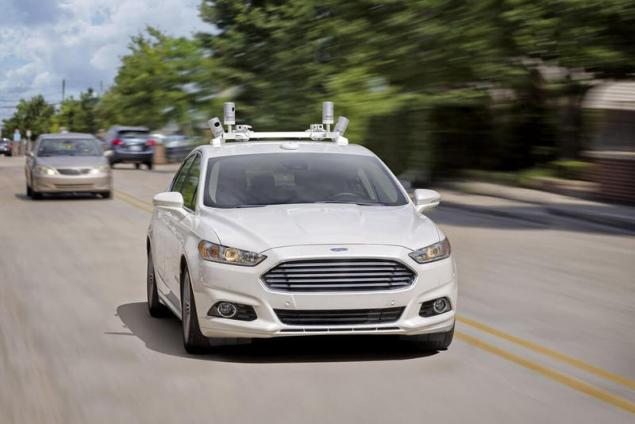 The study was carried out by Navigant Research. It was based on 10 criteria related to the strategies of companies, production and management. The list included 18 companies. Topped the list GM and Ford are a little behind Daimler and Renault-Nissan is a group of "Leaders". In other words, it is the company who declared that the buyer will be able to get into your fully Autonomous car in 2021, and the authors of the rating believe them.
Behind them is a large enough group of companies that are about on the same level in the ranking, it is entitled "Rivals". In her early BMW, and VW Waymo, and the short Tesla, Volvo and Toyota.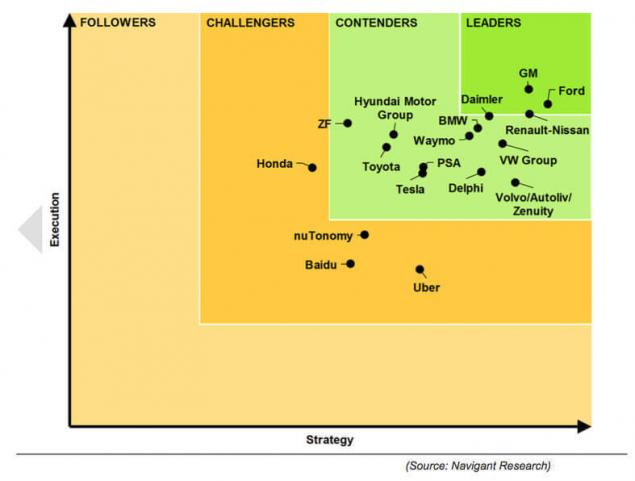 The main conclusion that can be drawn from the ranking of technology companies in Silicon valley ass lose to the giants. The report's author and a senior analyst with Navigant Research Sam Abuelsamid said that the main reason for their leadership is experience and resources. For example, Waymo, perhaps the best technology on the market, but do not own a car. In the future it will have to make deals with companies to get the database to use the technology.
In Silicon valley there are many startups working on technologies for Autonomous driving, but without the resources of large manufacturers it is impossible to carry out the necessary tests, to explore all the edge cases: bad weather, lack of infrastructure, broken roads. The only solution for them was to sell the automaker or a larger company. So GM acquired Cruise Automation, Ford $1 billion a little-known AI startup. In the end, small companies and large technology and approaching to the ultimate goal.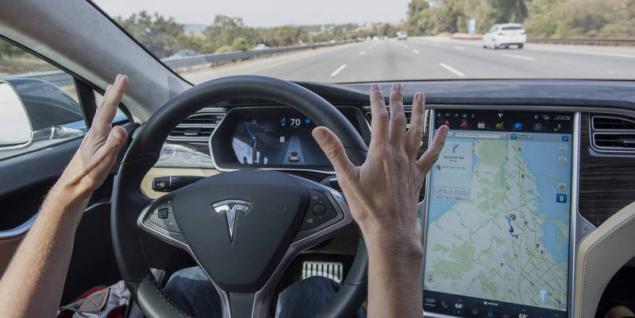 The report predicts that the first time Autonomous transport will exist as a service. That is, to work on the model of Uber. Large companies will have a fleet of vehicles, through which the application will be to visit customers. In this format, the technology will undergo final testing and then will be sold
Interestingly, Tesla in the ranking are far from leaders. This is particularly strange on the background of news that the company had exceeded the value of Ford. But the report's author says there's no inconsistencies. The company has quality problems, distribution, car, financial stability and hardware. The report noted that Autopilot 2.0 in the best case will reach 4 level of autonomy, but not anymore. published  
P. S. And remember, only by changing their consumption — together we change the world! ©
Source: hightech.fm/2017/04/04/autopilot_research