A perfect dish for a romantic encounter – refreshing, very tasty and also very easy to prepare.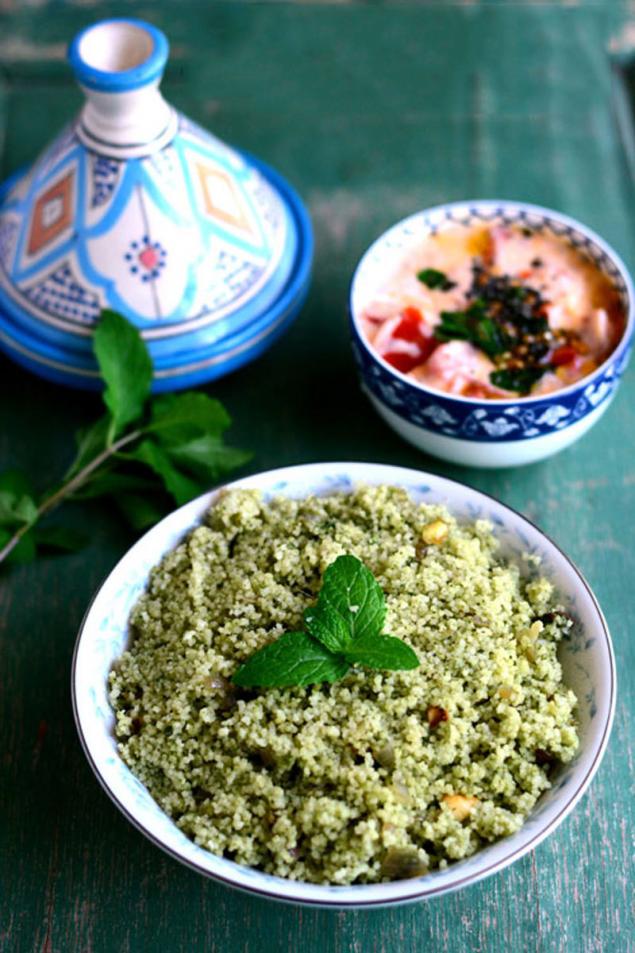 You will need:
200 g couscous quick cooking
50 g small sultanas
50 g of pine nuts or pine nuts
14 dried apricots
4 sprigs of mint
5 sprigs of parsley
6 tbsp olive oil cold pressed
salt
You will also need: Number of servings:
4
Cooking time:
20 min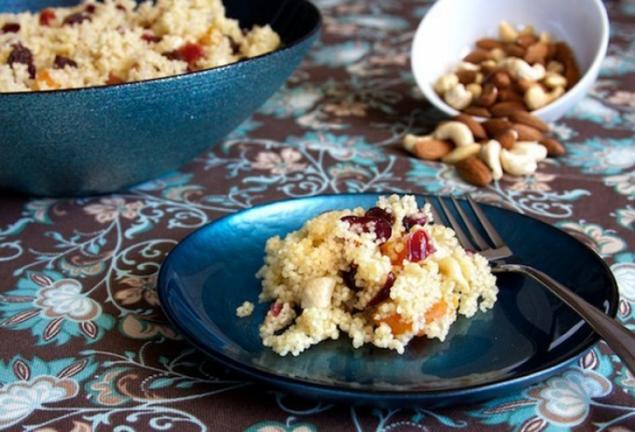 1. Parsley and mint rinse under cold running water and dry on paper towels.
2. The raisins put in a bowl and cover with boiling water. Leave the raisins for 15 minutes. Drain the raisins and dry it with paper towels.
3. Put the couscous in a separate pan and pour boiling water so that the water completely covered it. Cover the pan and leave for 15 minutes.
4. Finely chop the apricots. Finely chop the mint leaves and parsley.
5. Couscous season with salt, add the olive oil, apricots, raisins, pine nuts, mint and parsley.
6. Mix well and place in a bowl. Cook with love!  
Author: Ella Martino
P. S. And remember, only by changing their consumption — together we change the world! ©
Source: www.ellamartino.ru/ru/recipes/kuskus-s-myatoy-i-suhofruktamicuscus-con-menta-fresca-e-frutta-secca