Recipe couscous with carrots and chickpeas we have borrowed from Oriental cuisine. Despite the fact that this dish has no meat, it copes with hunger.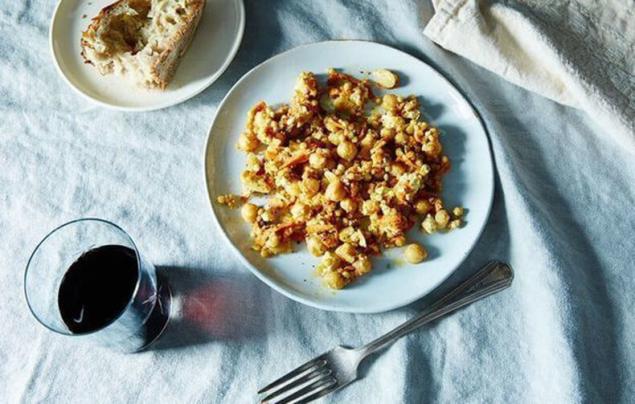 Ingredients:
Couscous 1/2 Cup


Chicken broth 1/2 Cup


Ground cumin 2 tsp.


Ground coriander 2 tsp.


Ground ginger 1/2 tsp


Grated carrots 1 Cup


Canned chickpeas 400 g


1 clove garlic


Фета1/ 2 cups


Chopped almonds 1/3 Cup


Olive oil 2 tbsp


Salt 1/4 tsp


Ground black pepper 1/4 tsp.


How to prepare:
1. In a small saucepan, combine the couscous, broth, cumin, coriander and ginger.
2. Cover and simmer on medium heat for 8-10 minutes, stirring occasionally. The liquid should completely evaporate, and the couscous become soft.
3. In a large bowl, combine couscous, carrot, chickpeas, chopped garlic, crumbled feta and chopped almonds.
4. Add the olive oil and season with salt and pepper.
5. Serve the dish to the table.
Cook with love ! Bon appetit!  
Author: Marina Ivanova  
Steak cauliflower with spicy tomato saucePlaster and soap are so last century: how falsifiziert milk in Russia
P. S. And remember, only by changing their consumption — together we change the world! ©
Source: kitchenmag.ru/recipes/8958-kuskus-s-morkovyu-i-nutom