If your favorite hobby or work require a lot of space for storage of various tools, fabrics, all sorts of containers with paint or various other little things, then this fantastic course will have you like!
This
unique wardrobe Workbo 2.0
was created specifically for creative individuals to help them to organize workspace best!
Universal schaffneri this is completely normal and inconspicuous piece of furniture. But just open the door!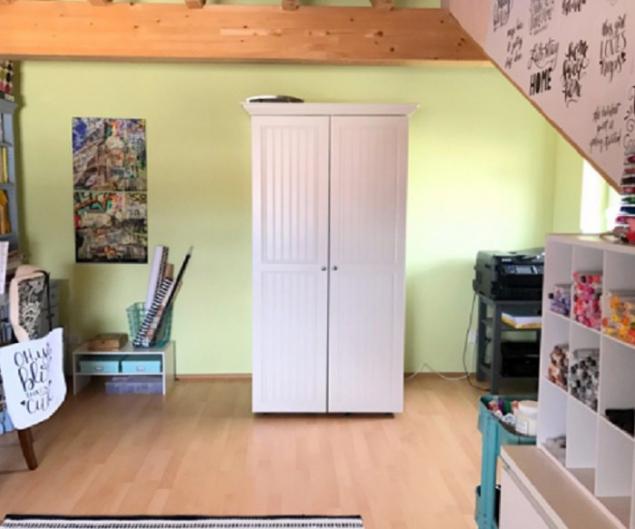 Inside is a real
working room
: table, adjustable shelves 74, 74 box perfect size for storage, 13 mobile containers with a zipper, an extra shelf for storage under folding table.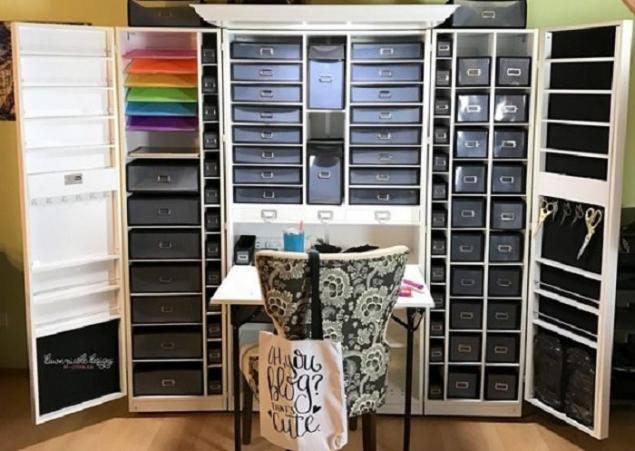 Working table is equipped with holes for
the power supply
of your computer or printer.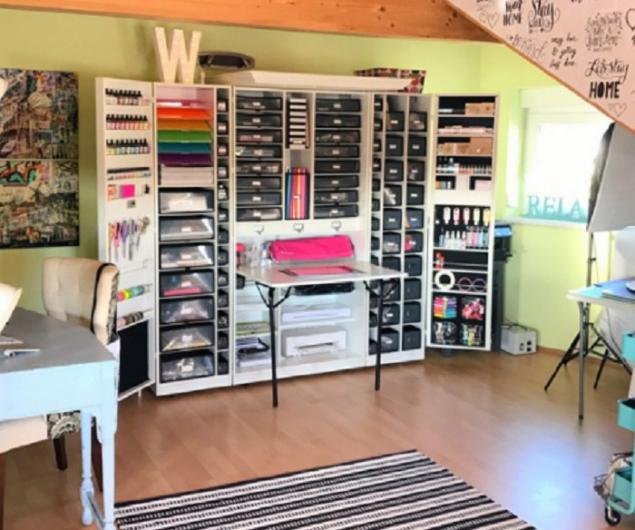 By the way, for the latter a separate place.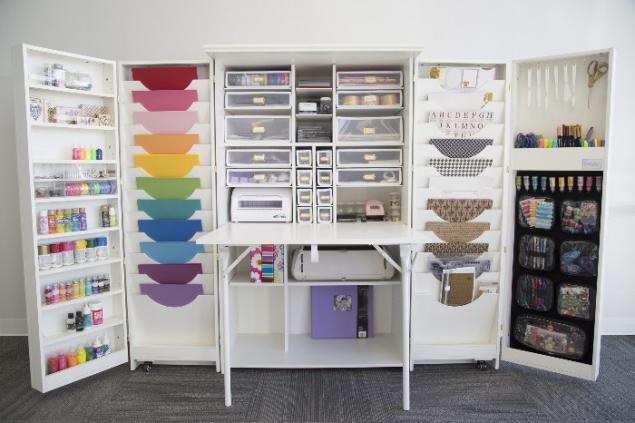 The Cabinet organizer has 10 wheels that makes it
incredibly comfortable
: doors are easy to slide in and disappear.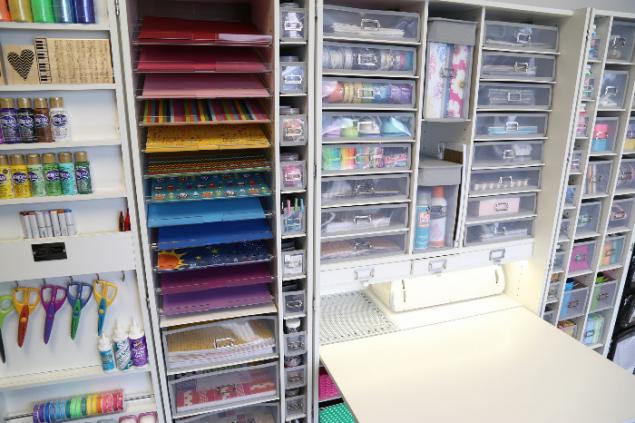 Such a fantastic thing is neither more nor less 1 500 €! By placing your order on the website of the manufacturer, after 4-5 weeks you get 11 boxes and
the instructions to assemble
the wonder-Cabinet.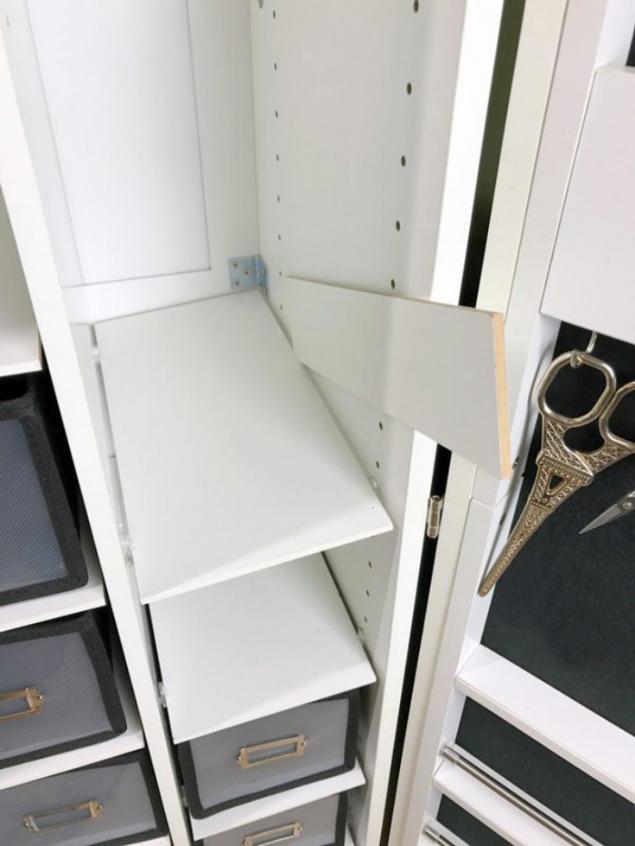 The instructions are very simple, so after a few hours you are waiting for an organized
working space
in an apartment. You only have to fill it with content!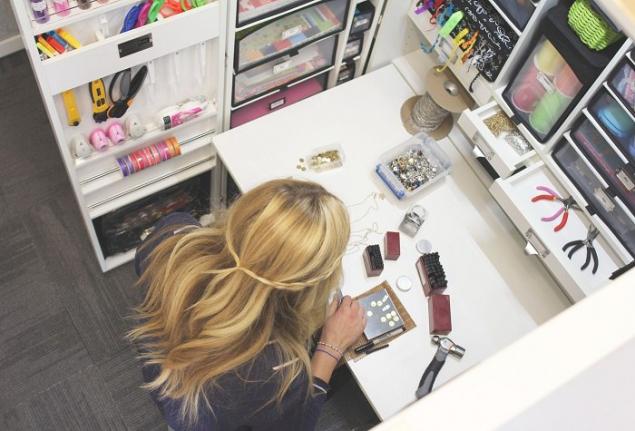 We are convinced that this beautiful idea will inspire you on creating your workspace or workshop, where it will be going on the magic!
Now everyone can publish articles
Try this first! To WRITE an ARTICLE the Author

Christina Mironyuk Fan of painting, especially Monet and Klimt. Loves movies, appreciates the music on vinyl. The architecture and sculpture that inspires inquisitive personality round the clock! Christina has been studying digital technology for prosthetics in dentistry. The girl chooses minimalism and simplicity in the interior, and in life. Inspiring mountain view and the book "Twenty thousand leagues under the sea" by Jules Verne — that is necessary for the happiness of our charming author!