Blockage of sewer pipes
is a common problem, which most often occurs in homes where sewage systems and heating even during perestroika. In one of these houses, namely in the old Khrushchev, lives my grandma. Oh, how much she was worn out with this problem...
Horrible smell, frequent clogging and even leaking sewage pipes she was so tired most of the time the old woman had preferred to spend in the country, away from the city. Note the fact that my grandmother — still the same businesswoman. At the time of his weaning, she handed over the money for a small apartment to students who were not too fastidious in housing.
One day, returning from the country, grandma was struck by the fact that the toilet was completely absent bad smell from the pipes. As it turned out later, the then subtenant have used tools that are in every home...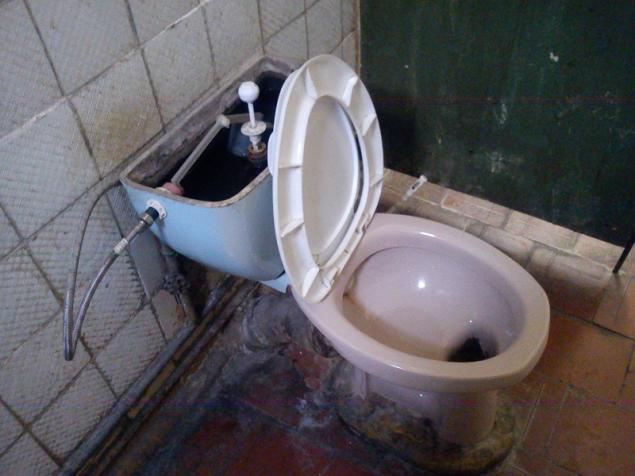 How to unclog rubytube need
250 g of baking soda
100 g of white distilled vinegar
2.5 l hot water
old cloth big size
The procedure
Heat, and better boil some vinegar in a small saucepan.




Put 250 g of baking soda into the drain, then quickly pour the vinegar into the drain.




Immediately after such manipulation, corked the drain hole with a long piece of old rag. The interaction of vinegar and baking soda will cause a chemical reaction that helps to unclog the clogged drain.




Leave a mixture of vinegar and baking soda to act for 30 minutes. At this time, boil approximately 2.5 liters of water. At the end of the time slowly pour hot water into the drain hole. In any case, don't put boiling water in the toilet!




The procedure of cleaning the drain ends. If at first you failed to unclog drains, just repeat all the manipulations again.
Be sure to share this household trick with your friends — they will thank you!
Now everyone can publish articles
Try this first! To WRITE an ARTICLE the Author

Victoria Poplavskaya Believes that art knows no rest! Enjoys drawing, used to look at life with a painter's eye. Cleaning the house and cooking finds work, a pleasure after all to any business can be creative! Loves unorthodox methods of solving problems. Favorite book Victoria — "Three comrades" E. M. Remarque.